Governor Ron DeSantis and Lieutenant Governor Jeanette Nuñez, as well as members of the Florida Cabinet, today took their oaths of office at the Swearing-in Ceremony of Florida's 46th Governor. Held on the steps of Florida's Historic Capitol Building, the ceremony celebrated Florida's new leadership and featured the Florida National Guard Band, Boys' Choir Academy for the Performing Arts and singer Sarah Sanders "Mama Blue."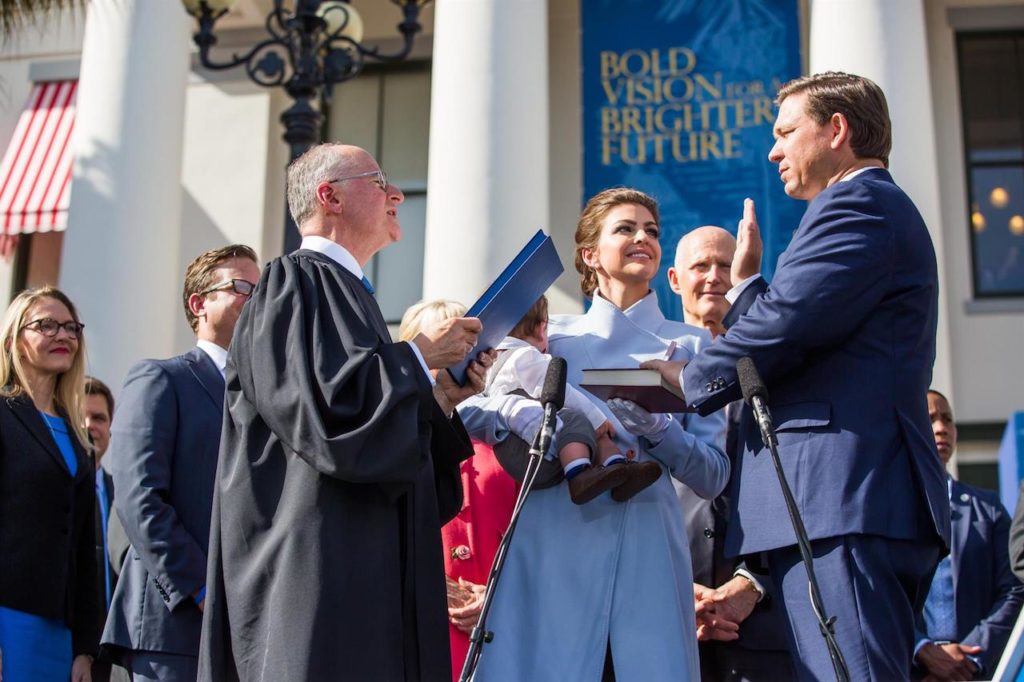 At the ceremony attended by more than 3,000 guests, Governor Ron DeSantis outlined a Bold Vision for a Brighter Future while delivering his Inaugural Address.
"Being charged with leading a state with so much promise, all I can promise is the sweat off my brow, a full heart, my best judgment and the courage of my convictions," said Governor Ron DeSantis. "It now falls to me to build upon the foundation that has been laid, navigate the challenges – economic, environmental, constitutional – that lie ahead, and steer Florida to a stronger, cleaner and safer future."
PAID FOR BY THE REPUBLICAN PARTY OF FLORIDA.
NOT AUTHORIZED BY ANY CANDIDATE OR CANDIDATE'S COMMITTEE.