Explore Florida's geology and paleontology with the "Fossil Hunters" cast members during the Gillespie Museum's Science Café on Thursday, Feb. 7, 7-8:30 p.m. at Stetson University.
The realty-TV science show follows a group of amateur paleontologists and friends during their adventures as they travel with their families to historic fossil sites. The world's first and only fossil-hunting television series, "Fossil Hunters," highlights the cast's fossil collections and past and present excavations as well as world-class discoveries.
The Science Café series provides monthly programs that educate the general public about current science topics. During this informal conversation, visitors will learn about the cast members' travels to various fossil sites and museums along with exploring our state's geological past.
"We are very pleased to host the "Fossil Hunters" cast, as they share their knowledge and passion for Florida paleontology," explained Karen Cole, Ph.D., director of the Gillespie Museum. "The mission of the "Fossil Hunters" and that of the museum are in accord, to teach geology through informal, hands-on programming."
"Fossil Hunters" cast members and DeLand residents Don and April Brunning are co-producers of the PBS reality-TV science series. They are both avid fossil hunters and have been involved with some major fossil finds in the past. The Brunnings also own the Persimmon Hollow Enterprises production company, which films the show, and have extensive experience producing shows for PBS.
During the conversation, the Brunnings will be joined by cast members Trish and Dave Dudiak, John Sacha (a contributor to the Gillespie Museum's current exhibit, "Florida Formations: Shifting Seas and Sediments") and Zach Zacharias (fossil curator at the Museum of Arts & Sciences in Daytona Beach).
The evening will include an opportunity to view footage of the cast's newest one-hour special, and the chance to look at some of their favorite fossil finds.
"Our mission is to create the same kind of excitement and wonder for our audience that we feel every time we discover amazing fossilized treasures from our shared past," explained Don Brunning.
The "Fossil Hunters" cast will also be making an appearance during the museum's Science Saturday, Digging into Florida's Fossils on Saturday, Feb. 9, 10 a.m.-noon. Young scientists and fossil-hunting enthusiasts of all ages will have a chance to dig, collect and browse the museum's collection. There will be a fossil pit, a scavenger hunt and a chance to learn from experienced hunters.  Visitors under sixteen must bring along an adult to share what they have learned.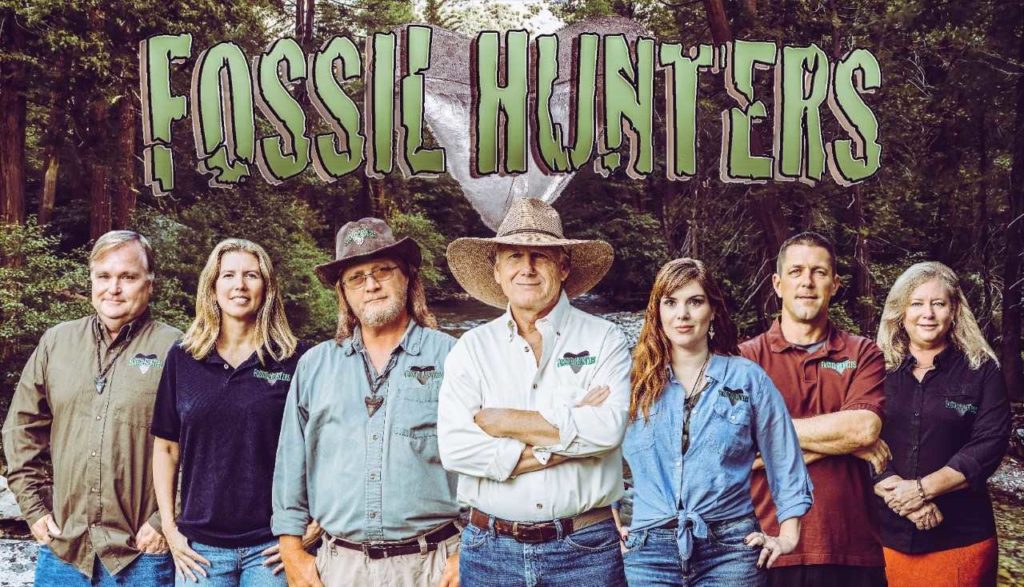 About Stetson University
Founded in 1883, Stetson University is the oldest private university in Central Florida. Stetson focuses on intense learning experiences in a supportive community that allows students to develop their voice in a connected, inclusive environment. Stetson University ranks No. 5 on U.S. News & World Report's 2019 list of Best Regional Universities (South), and has been recognized as one of The Princeton Review's 384 Best Colleges, 2019 edition.