Governor Ron DeSantis today announced his commitment to the Gardiner Scholarship Program included in his Bold Vision for a Brighter Future budget. The education portion of Governor DeSantis' proposed budget includes a nearly $19 million investment to fund the waitlist for Gardiner Scholarships which would cover nearly 2,000 students with special needs.
Governor DeSantis highlighted his request at the North Florida School of Special Education in Jacksonville where he was joined by First Lady Casey DeSantis, Florida Department of Education Commissioner Richard Corcoran and State Representatives Cord Byrd and Jason Fischer. Governor DeSantis elaborated on his proposal later in the afternoon at Pace Brantley School in Longwood where he was joined by the First Lady, Commissioner Corcoran, State Representative David Smith and former Florida Senate President and namesake of the Gardiner Scholarship Program Andy Gardiner. During both stops, parents of students currently on the waitlist spoke about the importance of this proposed funding.
"I'm happy to announce today that in my proposed budget I have allocated enough money to completely fund the current waitlist for Gardiner Scholarships in Florida," said Governor DeSantis. "We have seen proven success with this program and I look forward to working with the legislature so that nearly 2,000 students can receive the scholarship they need and deserve. When it comes to programs like the Gardiner Scholarship, parents and students across our state can count on my support."
"Coming all the way from Hawaii to Jacksonville, we're just incredibly thankful for what Florida offers families like mine," said Brittany Wilson, a Florida mother with two special needs children currently on the Gardiner Scholarship waitlist. "So, from any mother or father that has a child with special needs, we just want to say thank you because it means so much. It's hope, its confidence, it's love, and it gives us a fighting chance, so thank you so much."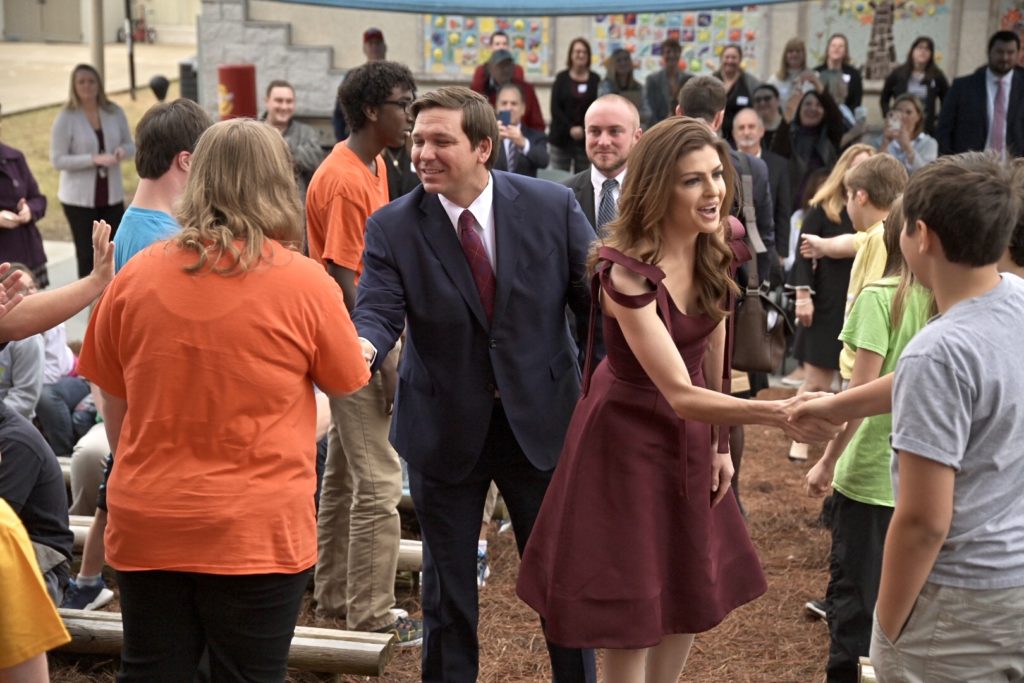 Photo Credit: Governor Ron DeSantis Press Office
The Gardiner Scholarship Program
The Gardiner Scholarship Program provides eligible students a scholarship that can be used to purchase approved services or products in order to design a customized educational program for the student. Scholarships can be used for specialized services such as speech or occupational therapy, instructional materials, tuition at an eligible private school, contributions to a college prepaid account and more. The program is directly administered by state-approved nonprofit scholarship funding organizations. For more information on the Gardiner Scholarship Program, please click here.