Chief Financial Officer (CFO) and State Fire Marshal Jimmy Patronis is asking for the public's help in locating alleged scam artists still at large after a recent $42.7 million insurance fraud bust announced in Ft. Myers last week.Jorge Valido, a former Miami doctor and ring leader in the fraud scheme is still at large, along with his sister Minerva Valido, an alleged associate in the scheme.
CFO Jimmy Patronis said, "We need your help—these criminals are on the run and we need you to help apprehend them. Call my detectives with tips so we can get them off of the streets and put them in jail where they belong."
Anyone with any information is encouraged to call the Bureau of Insurance Fraud, Fort Myers field office at (239) 278-7527 or the Fraud Hotline at 800-378-0445.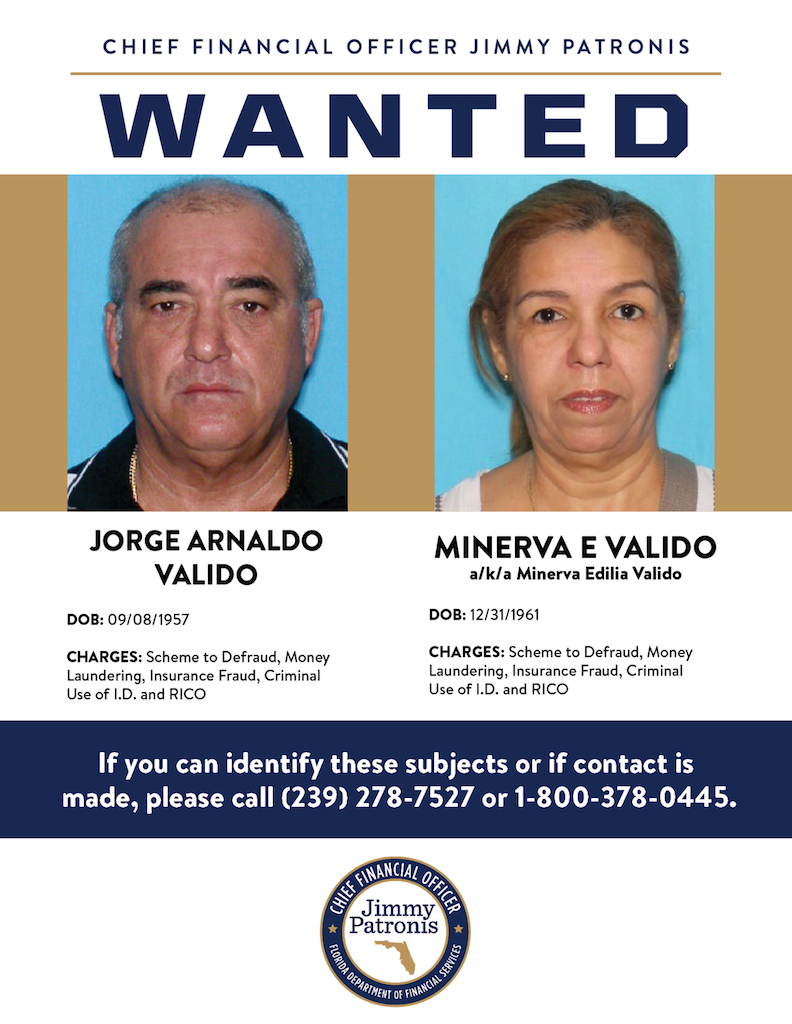 About CFO Jimmy Patronis
Chief Financial Officer and State Fire Marshal Jimmy Patronis is a statewide elected official and a member of Florida's Cabinet, who oversees the Department of Financial Services. CFO Patronis works each day to fight insurance fraud, support Florida's firefighters, and ensure the state's finances are stable to support economic growth in the state. Follow the activities of the Department on Facebook (FLDFS) and Twitter (@FLDFS).