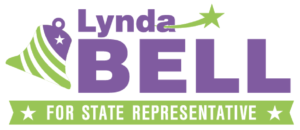 The pro-life advocacy group says Bell is the best pro-life
candidate in the special election for House District 7
The Lynda Bell Campaign today announced the endorsement of Florida Right to Life Political Action Committee, the state's largest pro-life political advocacy organization. Bell announced earlier this month that she is running in the special election for Florida House District 7. She currently serves as President of Florida Right to Life.
"Recognizing and protecting the right to life is absolutely critical," said Bell. "The way we view and treat the most vulnerable in our society has far-reaching implications for our culture. Fighting to defend life has long been a passion of mine, and I look forward to the opportunity to advance legislation that makes it clear that Florida is a state where life at every stage, from the unborn to the elderly, is valued and honored.
"I'm proud to have this endorsement and proud to fight alongside Florida Right to Life to make sure Florida swims against the tide of tragic, anti-life legislation taking hold in places like New York and elsewhere. Working together, we can build a culture where women are supported and abortion is unthinkable."
Florida Right to Life was founded in 1971, and its political arm works to identify and support pro-life candidates at the state and federal level, as well as educate them on issues related to abortion, infanticide, and euthanasia. The group is recommending that its members in House District 7 support Bell.
District 7 was represented by Halsey Beshears from 2012 until earlier this year when he was appointed Secretary of the Department of Business and Professional Regulation. The district includes Calhoun, Franklin, Gulf, Jefferson, Lafayette, Liberty, Madison, Taylor, and Wakulla Counties and part of Leon County, where Bell and her husband reside.
Paid by Lynda Bell, Republican, for State Representative