Governor Ron DeSantis today visited the Central Florida Urban League to speak at the organization's Black History Month Breakfast. The event was held at the Orlando Citrus Club and included various state and local elected officials.
"I'm proud to be here with so many community leaders to celebrate Black History Month," said Governor Ron DeSantis."Throughout our history, African American leaders have accomplished truly great things and made some of the greatest contributions to our nation, often in the face of seemingly insurmountable odds. Organizations like the Central Florida Urban League have been instrumental in helping to empower individuals throughout our communities to reach new heights and leave behind a legacy of achievement."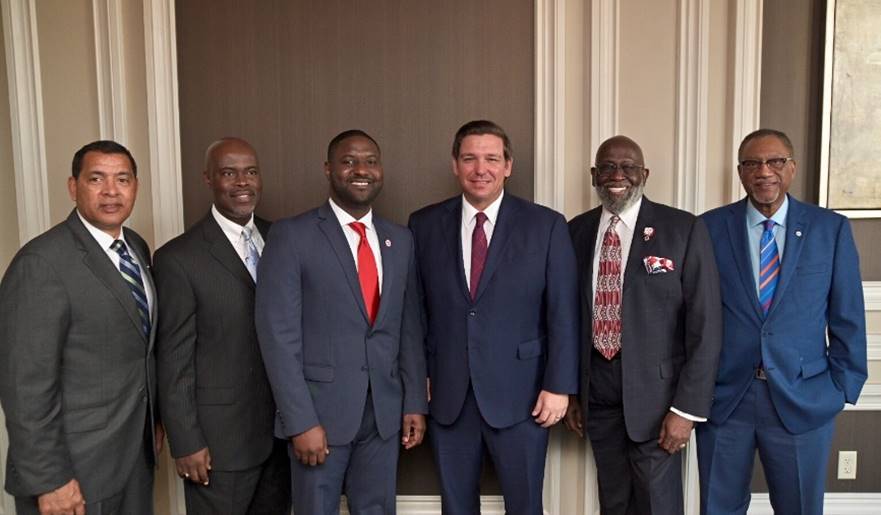 Photo Credit: Governor Ron DeSantis Press Office
For more on the 2019 Florida Black History Month Celebration, visit: floridablackhistory.com.