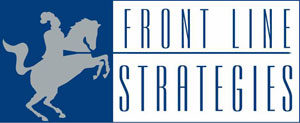 Brett Doster, President of Front Line Strategies, today released the following statement:
"Yesterday, Representative Stan McClain's wife, Ricki, passed away. Stan is not only a client, he's also my brother. Our entire family is devastated by this loss, and we ask that you keep Stan, his children, and grandchildren in your prayers.
"Ricki exemplified the qualities of the strong American woman. Devoted to God, her family, and her country, she consistently put others first, fiercely protecting the most vulnerable and offering encouragement and love to those in need.
"She will be sorely missed, but we trust that she rests in the arms of our Savior Jesus Christ and that the same faith she held in His resurrection will strengthen those who mourn her departure."
About Front Line Strategies
Front Line Strategies is a public relations firm that assists clients with formation and delivery of message. Front Line brings optimum exposure and firepower to clients in Florida and throughout the nation.
ON THE WEB:  www.flspr.com