Politicians trekking north to Tallahassee next week will be greeted by very
different billboards than in years past (24 billboards on highway to and in
Tallahassee, digital ads, and placements on eight university campuses)
The Floridians for Reproductive Freedom (FRF) coalition is launching a major abortion rights advertising campaign featuring a series of billboards along major highways leading to Florida's Capitol and bolstered by promotions on college campuses, online advertising, a mobile billboard at the Capitol, and social media (see below for a map of locations and examples of ads).
In addition to educating the general public, the billboards will be strategically located to greet state lawmakers on their way to Tallahassee for the upcoming legislative session.
"Our goals are to support the one in four women who have had, or will have an abortion in this country, and remind leaders in our state that abortion care is health care," said Charo Valero, State Policy Director of the National Latina Institute for Reproductive Health, a member of the Floridians for Reproductive Freedom coalition. "Women take care of their families by taking care of themselves and abortion is health care. It's as simple as that."
The renewed push for reproductive rights comes at a time when anti-abortion politicians in Florida and across the country are seeking to limit access to abortion care or ban it outright. Already in 2019, there are more proposals in the Florida Legislature to impose arbitrary limits on abortion.
Senate Bill 558 by Sen. Joe Gruters (R-Sarasota) would ban abortion at 20 weeks and criminalize doctors who perform the procedure for their patients. House Bill 235 filed by Rep. Mike Hill (R-Pensacola), with its companion Senate Bill 792 filed by Sen. Dennis Baxley (R-Lady Lake), would ban abortion past six weeks, before many women even realize they are pregnant.
"These bills are rooted in opposition to safe and legal abortion – not credible medical evidence," said Laura Goodhue, Executive Director of the Florida Alliance of Planned Parenthood Affiliates, a member of the Floridians for Reproductive Freedom coalition. "This is yet another example of politicians inserting themselves in the most private and personal medical decisions best left between a woman in consultation with her doctor, her family, and her faith."
"Floridians aren't truly free if we can't make our own decisions about our bodies, our lives, and our futures," said Gina Cremont, who is among the one in four women who have had an abortion. "When someone decides to have an abortion, it should be safe, affordable, and free from punishment or judgment."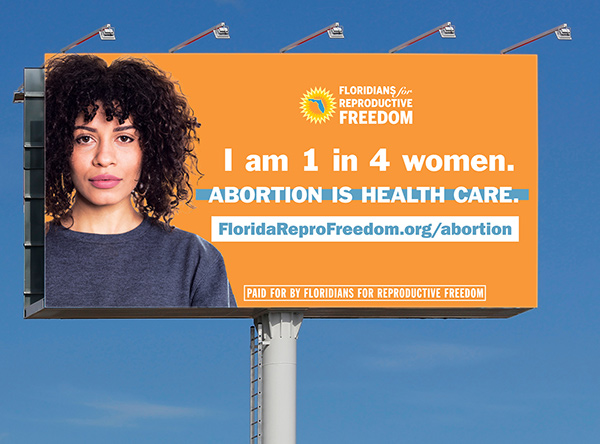 About Floridians for Reproductive Freedom
The Floridians for Reproductive Freedom coalition is comprised of 56 organizations united to educate about the importance of, and advocate for, convenient, affordable and safe access to the full range of reproductive health care – from abortion to birth control to evidence-based sex education.