Archbold Biological Station environmental educator and photographer Dustin Angell
shares portraits and explains difference of nature and conservation photography
Environmental educator and photographer, Dustin Angell of the Archbold Biological Station, will present an overview of the developing conservation photography movement, share his portraits and documentary work by Florida ecologists and provide tips on how folks can participate in the movement during a Science Café on Thursday, March 14, 7-8:30 p.m., at the Gillespie Museum on Stetson University's campus. The event is free and open to the public.
Attendees also will learn about the historical relationship between photography and conservation in the United States and the difference between nature and conservation photography.
Angell, who has a B.F.A. from Alfred University, builds community relationships and interprets ecological research for audiences of all ages in his environmental educator role at the Archbold Biological Station in Venus, Florida.
A biological station is a scientific resource for field study of the natural environment. The Archbold Biological Station, which was established in 1941, is the primary division of Archbold Expeditions, a not-for-profit, independent research institution in Florida. The station is dedicated to long-term ecological research and the global effort to understand, interpret and preserve the world's natural heritage.
As an artist, Angell uses photography to document the science and conservation challenges of the region and the people who are trying to solve those problems. His photo essay on Florida Grasshopper Sparrows was published in the Cornell Lab of Ornithology's spring 2017 issue of Living Bird Magazine. Dustin is also the past president of the League of Environmental Educators in Florida (LEEF) and the recipient of the 2015 Outstanding Educator Award from the Florida Chapter of the Wildlife Society.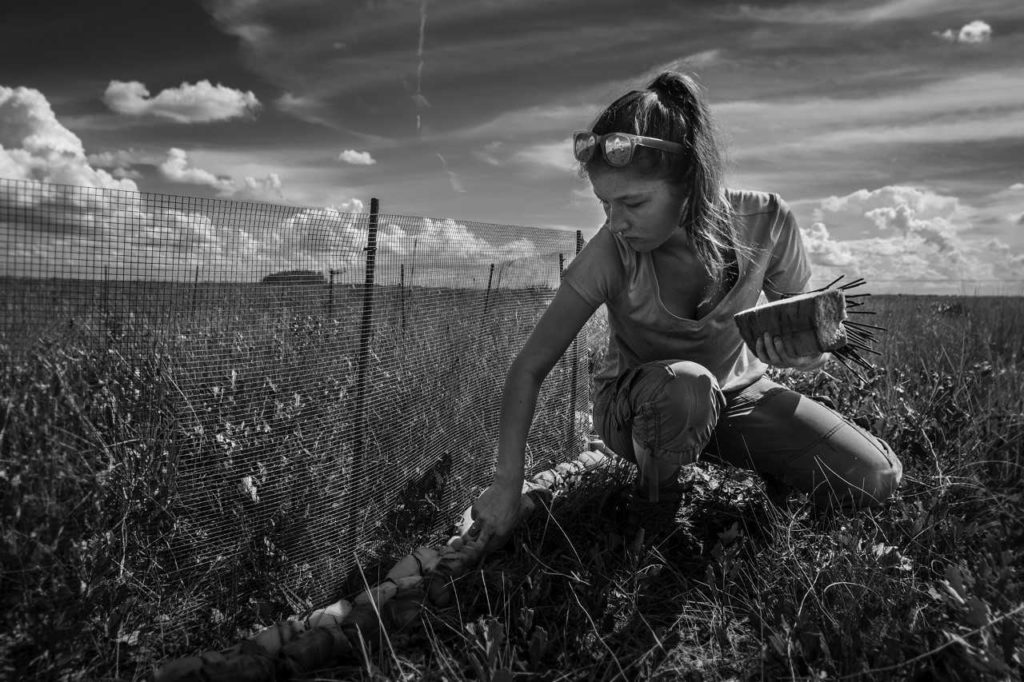 The Gillespie Museum's Science Café series provides opportunities for scientists to talk informally about research, field work and trends in their disciplines.
About Stetson University
Founded in 1883, Stetson University is the oldest private university in Central Florida. Stetson focuses on intense learning experiences in a supportive community that allows students to develop their voice in a connected, inclusive environment. Stetson University ranks No. 5 on U.S. News & World Report's 2019 list of Best Regional Universities (South), and has been recognized as one of The Princeton Review's 384 Best Colleges, 2019 edition. Stay connected with Stetson on social media.