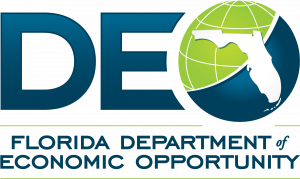 Florida Department of Economic Opportunity Executive Director Ken Lawson today issued the following response to Governor Ron DeSantis' State of the State address:
"Today, Governor DeSantis established his commitment to strengthening, diversifying and expanding our economy for Florida businesses and families in communities all across our state. His bold economic vision – prioritizing disaster recovery and workforce development – echoes his promise to Floridians for a better and brighter future."
About DEO
The Florida Department of Economic Opportunity combines the state's economic, workforce and community development efforts. This new approach helps expedite economic development projects to fuel job creation in competitive communities. For more information, including valuable resources for employers and job seekers, please visit www.floridajobs.org.