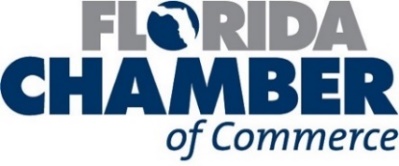 The Florida Chamber of Commerce today announced its endorsement of Randy Maggard for Florida House District 38.
"As a successful business owner, Randy Maggard knows and understands the need for free enterprise. He is committed to ensuring that Florida remains the best place to live, work, learn and have a business," said Marian Johnson, Senior Vice President of Political Strategy at the Florida Chamber of Commerce. "The Florida Chamber is proud to endorse Randy Maggard for the Florida House."
The Florida Chamber believes that to secure Florida's future, Florida must elect candidates that put long-term needs ahead of short-term interests. As a pro-jobs, pro-business candidate, the Florida Chamber believes Maggard will put Florida families and job creators in the driver's seat by supporting private-sector job creation and economic growth.
"I am honored to receive the endorsement of the Florida Chamber of Commerce," said Maggard. "As a small business owner, I appreciate the Florida Chamber's efforts to help us secure Florida's future by making sure our children get the education they need to succeed and increasing workforce and vocational training opportunities, while also leading efforts to keep Florida a low tax, economically competitive state.  In the special election, I am grateful to have the Florida Chamber's endorsement and support."
Learn more about Randy Maggard here.
Established in 1916 as Florida's first statewide business advocacy organization, the Florida Chamber of Commerce is the voice of business and the state's largest federation of employers, chambers of commerce and associations aggressively representing small and large businesses from every industry and every region. The Florida Chamber works within all branches of government to affect those changes set forth in the annual Florida Business Agenda, and which are seen as crucial to secure Florida's future. The Florida Chamber works closely with its Florida Political Operations and the Florida Chamber Foundation. Visit FLChamber.com for more information.