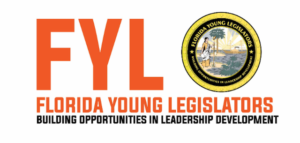 In a partnership with state Rep. Al Jacquet and Suits for Seniors,
the 'Florida Young Legislators' are being prepared to lead
On Thursday morning, 25 high school seniors—in suits—will get off of a six-hour bus ride to the Capitol from Palm Beach County (PBC), go inside the iconic building and learn to lead.
That's the plan as part of the launch of an ambitious program, dubbed Florida Young Legislators, which has a simple goal: to prepare young people to become tomorrow's civic leaders.
But it's not that simple, as Kesnel Theus discovered. Theus, a recent law school graduate and legislative assistant to state Representative Al Jacquet (District 30), said his work in the District has shown him a few things. Like the fact that civics needs to be taught.
"I designed this program to present a hands-on opportunity to students residing in Palm Beach County, well, in the entire state of Florida really, to learn about and engage in Florida's Legislative process," Mr. Theus said. "That's the only way democracy works: with informed, connected people and leaders who are the same."
The program operates through the office of Rep. Jacquet. On the day-long trip Thursday, students will observe the Legislative Session, meet with policymakers and legislators from across the state and sit in on committee meetings. There's even plans for a mock Session. Click here for the tentative schedule.
Back at home, the program will also provide half-day seminars taught by subject-matter experts on topics such as civic engagement and how to apply to college or find public and private career opportunities.
And those suits? Mr. Theus partnered with Jervonte Edmonds, founder of the nonprofit Suits for Seniors, to provide the young men and women with their crisply tailored suits. Mr. Edmonds had once been a district secretary in Rep. Jacquet's office. See pictures of the 'measuring day' on Saturday here.