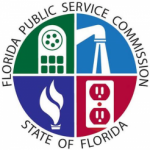 Tourists, as well as locals, flock to Capt. Anderson's Restaurant, recognized by many national institutions and magazines as serving the best seafood in Panama City Beach. Now, the restaurant can add one more award to its trophy case, and this time it's not for their outstanding shrimp or crab.
This month, the Florida Public Service Commission (PSC) is recognizing Capt. Anderson's with its Triple E Award—for their outstanding energy efficiency efforts.
"Capt. Anderson's clearly maintains high standards. In addition to its culinary success, they are now excelling at a new aspiration—to be more energy efficient," said PSC Chairman Art Graham.  "Food service is an energy-intensive industry, and we're pleased to recognize Capt. Anderson's for working with their local utility to find plenty of innovative ways to lower their energy costs."
Working closely with Gulf Power Company, Capt. Anderson's made several energy upgrades that reduced its annual usage by 115,220 kilowatt hours, which equals over $13,000 in annual energy savings.  Overall, Capt. Anderson's has saved over $70,000 in energy costs since 2012.
"All of our improvements, with the help of Gulf Power, were done to increase our energy efficiency and provide a comfortable dining experience for our customers," said Mr. Yonnie Patronis, restaurant owner. "As a bonus, lowering our energy costs helps keep our menu prices in check and that keeps our customers happy."
"Gulf Power works closely with our customers to help local businesses save money and use energy more efficiently," said Patrick Ryan, Senior Customer Advisor, Gulf Power Company. "We're pleased to partner with Capt. Anderson's—a dining tradition since 1967—to continue its legacy of serving Panama City more effectively and efficiently."
Covering the state's five major geographic areas, each quarter the PSC presents its Triple E Award to a local business that has accomplished superior energy efficiency.  Look for past Triple E Award recipients under Hot Topics on the PSC's homepage, FloridaPSC.com.  The PSC encourages cost-effective conservation and renewable energy to reduce the use of fossil fuels and defer the need for new generating capacity through the Florida Energy Efficiency and Conservation Act.
About Capt. Anderson's
Since 1967, Capt. Anderson's, whose founders were Jimmy and Johnny Patronis, has innovated many of the Gulf Coast's classic dishes and has won the loyalty of millions of customers and friends. It is a local tradition to dine early at Capt. Anderson's Restaurant and watch the fishing fleets unload their catch. The restaurant, located at 5551 N. Lagoon Drive in Panama City Beach, has grown to 725 seats and, six nights a week, serves over 250,000 guests during its 8 month season.  For more information, call 850-234-2225 or visit CaptAnderson.com.
For additional information, visit floridapsc.com.
Follow the PSC on Twitter, @floridapsc.