Chief Financial Officer (CFO) Jimmy Patronis today joined Governor Ron DeSantis, First Lady Casey DeSantis and Executive Director Danny Burgess of the Florida Department of Veterans' Affairs for the launch of Forward March. This statewide initiative will focus on optimizing the resources of state agencies to provide solutions to the challenges facing our veterans today.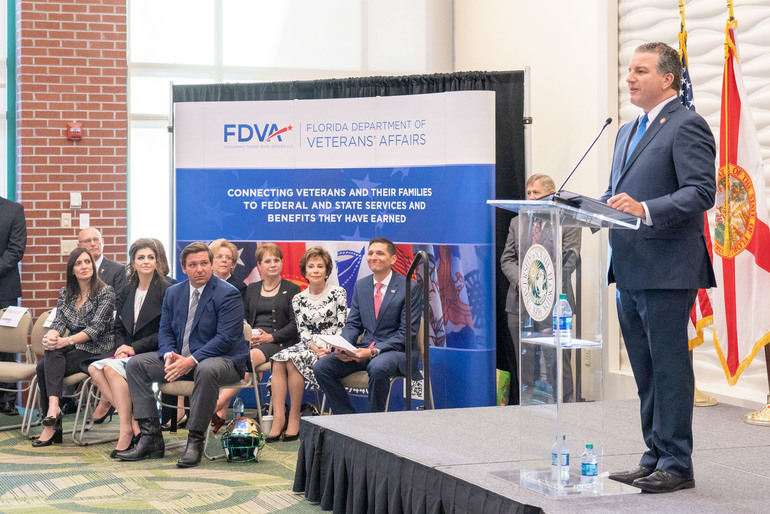 CFO Jimmy Patronis said, "Florida's veterans and their families face unique challenges and we must do all we can to support efforts like Forward March. As a veteran himself, I know Governor DeSantis is laser-focused on effectively serving this community in our state, and I was proud to stand with him today. I know together, we will keep Florida the most veteran-friendly state in the nation."
About CFO Jimmy Patronis  
Chief Financial Officer and State Fire Marshal Jimmy Patronis is a statewide elected official and a member of Florida's Cabinet who oversees the Department of Financial Services. CFO Patronis works each day to fight insurance fraud, support Florida's firefighters, and ensure the state's finances are stable to support economic growth in the state. Follow the activities of the Department on Facebook (FLDFS) and Twitter (@FLDFS).