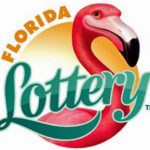 Players are encouraged to purchase tickets in advance
The Florida Lottery is scheduled to upgrade its gaming system software on Monday, April 15, 2019. The vast majority of this update will occur overnight, causing minimal inconvenience to players and retailers. The entire update is expected to take ten hours to complete, and operations should resume at approximately 10:00 a.m. ET the morning of April 15. The Lottery is encouraging players who would normally purchase tickets that morning to buy their tickets ahead of time, as the system will come up later than normal that morning.
The new gaming system will replace nearly 15-year-old equipment and software, enabling the Lottery to sell tickets, process claims, and pay prizes in a more secure manner. The new equipment includes servers, terminals, ticket checkers, and 2,500 new vending machines; the new software consists of a robust communications network, improved security and anti-fraud measures, and streamlined processing features.
The new system will create an even better Lottery experience for our players and retailers alike, all while ensuring the Lottery's continued success in maximizing contributions to enhance education.
ABOUT THE FLORIDA LOTTERY
The Florida Lottery is responsible for contributing more than $34 billion to enhance education and sending more than 808,000 students to college through the Bright Futures Scholarship Program. The Florida Lottery reinvests nearly 97 percent of its revenue back into Florida's economy through prize payouts, commissions to more than 13,000 Florida retailers and transfers to education. Since 1988, Florida Lottery games have paid more than $61.2 billion in prizes and made more than 2,000 people millionaires. For more information, please visit flalottery.com.