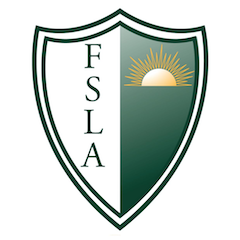 FSLA Applauds Bill to Modernize Marketplace for Florida's Risk Takers
Senate Bill 538 passed from the Senate Appropriations Subcommittee on Agriculture, Environment, and General Government on Tuesday, April 9. The bill, sponsored by Senator Jeff Brandes, R-St. Petersburg, will make important updates to the regulatory framework of Florida's surplus lines insurance industry, which is necessary to promote growth and allow Floridians to enjoy and benefit from enterprises that often come with higher risks.
"Florida without surplus lines insurance would look much different," said FSLA President Elect Michael Franzese of R-T Specialty in Tampa, Florida. "Think about your favorite Florida downtown — tourism, entertainment, construction — or some of the emerging research and new industries expanding here in Florida. The surplus lines industry proudly serves as a safety net for these businesses, large and small. Updating this industry's outdated laws will bring operations up to speed and help it better support a thriving Florida economy."
Senate Bill 538, and its companion, House Bill 387, will:
Remove the prescriptive statutory capped fee and replaces the cap with a requirement that the fee be reasonable. The fee must be separately stated before policy purchase so that the retail agent and the customer can see it clearly and use that information to shop and find the most competitive terms to address their clients' unique risks.

Remove an outdated regulatory paperwork requirement that technology replaced and,

Ensure that Florida's private flood market will continue to offer additional options for the millions of households without this important coverage.
Florida is one of the top three consumers of surplus lines insurance in the country: the industry writes over $2 billion in premiums worth of commercial property coverage annually in Florida, covering a tremendous amount of brick and mortar businesses, such as retail, hotels, and restaurants. It writes nearly $1billion annually in premium for commercial general liability, offering Florida's risk takers the comfort they need to go out and start businesses, create products, and employ their neighbors. According to the Florida Surplus Lines Service Office, there are 1,079 surplus lines agents in Florida actively writing policies.
Senate Bill 538 is assigned to and must next pass the Senate Appropriations Committee prior to a Senate floor vote. The bill's House companion, House Bill 387, by Rep. Colleen Burton, R-Lakeland, passed from the House on March 29, with a 112-1 vote.
About FSLA
The Florida Surplus Lines Association (FSLA) is an association representing excess and surplus lines agency member firms and associate members in Florida. Over the past 50 years, FSLA has promoted the regulatory and legislative interests of FSLA members and the Florida surplus lines industry, with a focus on supporting opportunities and insuring risks throughout Florida. The Florida Surplus Lines Association (FSLA) serves as a voice and a resource for its members and is consistently recognized for being one of the most active in the nation, ranking among the top three surplus lines associations in the country. Learn more at myFSLA.com.