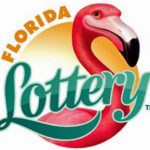 The Florida Lottery announced today its latest transfer to the state's Educational Enhancement Trust Fund (EETF) has brought its life-to-date education contributions to $35 billion over the past 31 years. Since the Lottery's inception, Florida's public schools have received more than $11.6 billion, while colleges and universities have received a combined total of more than $8.4 billion. More than $5.6 billion has been used to fund the Bright Futures Scholarship Program, which has sent over 808,000 students to college since 1997.
"The Florida Lottery continues to prove itself as a dedicated partner to education in Florida," said Florida Governor Ron DeSantis. "Today's announcement of $35 billion in total contributions to education means that Florida students from the Panhandle to the Keys will continue to have an opportunity to get a great education in our state."
"Since opening its doors 31 years ago, the Florida Lottery has remained committed to its mission of generating revenue to enhance education in our state," said Florida Lottery Secretary Jim Poppell. "We are extremely proud of this achievement and what it means for Florida's students and schools."
"The Florida Lottery is making a difference where it matters most – in our schools," said State University System of Florida Chancellor Marshall Criser. "Today's latest milestone in contributions to education demonstrates Florida's ongoing commitment to helping create a brighter future for our children."
The benefits of the Lottery continue to be felt in communities across the state. Since 1988, the Lottery has established itself as a committed and dependable funding source for public education, contributing more than $1 billion annually for the past 17 consecutive years, while remaining one of the most efficiently operated lotteries in the country.
ABOUT THE FLORIDA LOTTERY
The Florida Lottery is responsible for contributing more than $35 billion to education and sending more than 808,000 students to college through the Bright Futures Scholarship Program. The Florida Lottery reinvests 97 percent of its revenue back into Florida's economy through prize payouts, commissions to more than 13,000 Florida retailers and transfers to education. Since 1988, Florida Lottery games have paid more than $61.2 billion in prizes and made more than 2,000 people millionaires. For more information, please visit flalottery.com.