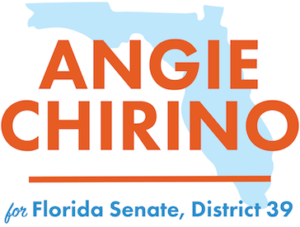 Angie Chirino, candidate for Florida Senate District 39, today released the statement below on the Trump Administration announcement that it will tighten restrictions on Cuba:
"Today, President Trump and his administration have taken an important step toward liberation for the Cuban people and for freedom and stability in the entire region.
"Full implementation of the Helms-Burton law has been a long time coming, and I'm grateful for a White House that uses American leadership and resources to promote freedom and democracy rather than enabling totalitarianism under the guise of engagement.
"I pray this day will be a turning point for the Cuban people who have endured and suffered so much for so long and a beacon of encouragement for the Venezuelan and Nicaraguan exiles.
"All who have endured tyranny can applaud the leadership of President Trump today." 
Paid by Angie Chirino, Republican, for State Senate