Chief Financial Officer (CFO) and State Fire Marshal Jimmy Patronis met with firefighters from across Florida this afternoon, including Dwayne McKeaver from Manatee County, to discuss new momentum in the fight for firefighter cancer coverage in our state.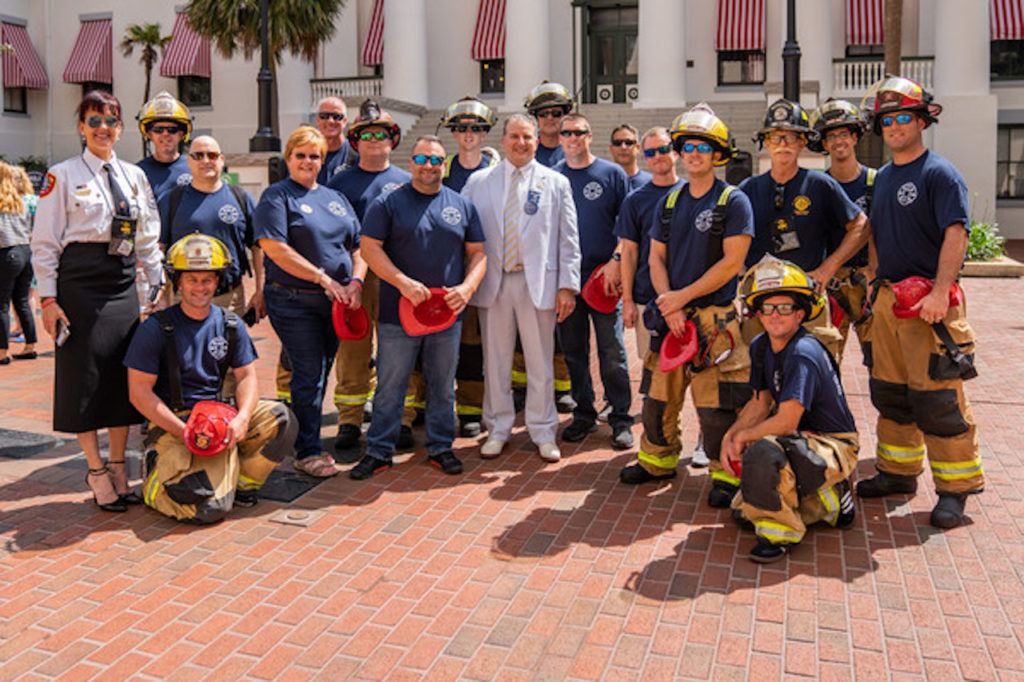 CFO and State Fire Marshal Jimmy Patronis said, "We must stop the alarming rates of cancer our firefighters face because they committed themselves to protecting Floridians. My hero and friend, Manatee County Firefighter Dwayne McKeaver, has battled cancer three times because of his selfless service. He's the prime example of why something must be done this year. Together, we will ensure that Florida is added to the list of states that protects our firefighters."
Manatee County Firefighter Dwayne McKeaver said, "I want to thank CFO Jimmy Patronis for his continued work to protect firefighters like myself from cancer. We have worked together from the beginning, and CFO Patronis has been a champion for the firefighting community on the issue of cancer coverage. It's clear that there is a huge need for action this year. I'm proud to be at the Capitol today to tell my story and use my voice to protect current and future firefighters from this deadly disease."
About CFO Jimmy Patronis  
Chief Financial Officer and State Fire Marshal Jimmy Patronis is a statewide elected official and a member of Florida's Cabinet who oversees the Department of Financial Services. CFO Patronis works each day to fight insurance fraud, support Florida's firefighters, and ensure the state's finances are stable to support economic growth in the state. Follow the activities of the Department on Facebook (FLDFS) and Twitter (@FLDFS).