Florida A&M University (FAMU) advanced to the finals of the 30th annual Honda Campus All-Star Challenge (HCASC) National Championship Tournament in Torrance, Calif., Tuesday.
The National Championship of America is the premier academic quiz for top scholars from 48 historically Black colleges and universities (HBCU) scholars. FAMU advanced to the Elite 8 then to the finals with a chance to win $75,000. FAMU went head-to-head with Spelman College for the championship. After a strong start, FAMU lost to the all-women's college based in Atlanta.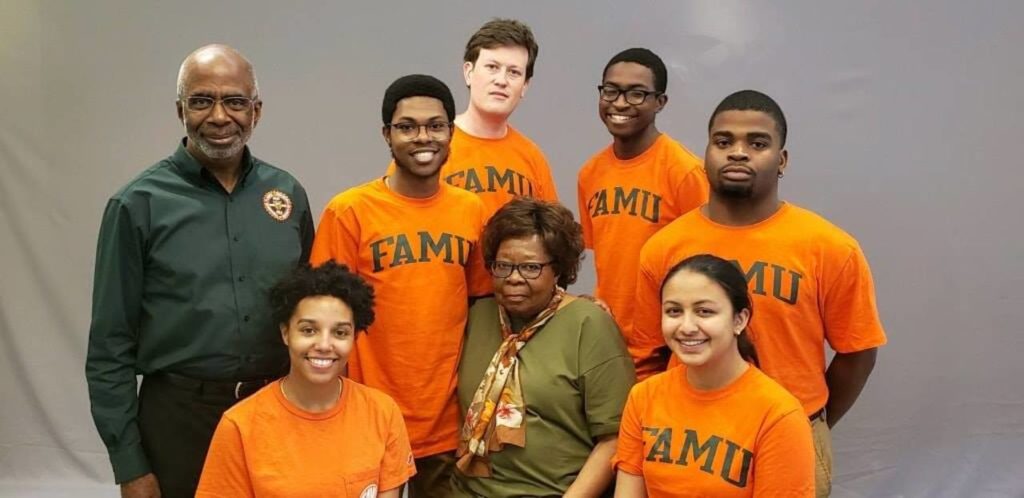 HCASC connects the nation's best and brightest HBCU students and provides an opportunity to expand their scope of knowledge, learn teamwork and sportsmanship, and develop a bond with their fellow competitors. The program highlights students' academic talents and ability to answer questions about history, science, literature, religion, the arts and pop culture.
The FAMU team was accompanied by longtime FAMU coach, Vivian Hobbs, Ph.D., and her son, local defense attorney Chuck Hobbs. Attorney Hobbs received the HCASC Power of Dreams Award for his years of service helping to train the team.
During the closing ceremonies Tuesday night, nine members of the Marching 100 band performed along with eight students from Alabama State University. Band Director Shelby Chipman, Ph.D., and Darryl Baker, assistant band director, accompanied the music students. Honda covered the music students and faculty expresses to travel to California.
The 2019 HCASC finals was live-streamed on Tuesday, April 16. Learn more at hcasc.com.