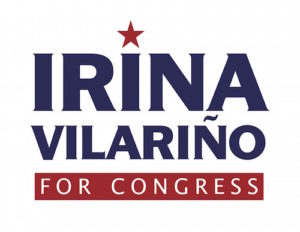 Congressional candidate Irina Vilariño today released the statement below following the Trump Administration's announcement that it will implement tough policy restrictions on Cuba. Vilariño announced earlier this month that she is running for Congress in Florida's 26th District.
"On behalf of the exile community, today's actions by the Trump Administration to follow through on reversing the disastrous Cuba policies implemented by the previous administration is very welcome news to us and all freedom-loving people, who have waited many years to see the full implementation of the Helms-Burton law. Financially isolating the Cuban dictatorship reminds the world that the Cuban people deserve human dignity and freedom, as do the oppressed people of Venezuela who are suffering so greatly under the Maduro regime with assistance from the Castro government.
"This policy announcement is heartening because it demonstrates strong American leadership in promoting stability and freedom in Latin America. We simply cannot accept a totalitarian, anti-American state that uses its resources and influence to destabilize the region. After 60 years of a brutal dictatorship, the time has come for the international community to take responsibility for its actions, and President Trump and Secretary Pompeo seek accountability from those who have collaborated with the oppression of the Cuban people.
"All of us exiles are grateful to President Trump and the Trump Administration for making this a priority and for keeping the hope of freedom alive in the Western Hemisphere."
PAID FOR BY IRINA VILARIÑO FOR CONGRESS