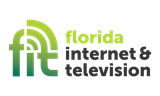 Brad Swanson, President & CEO, Florida Internet & Television
Florida continues to grow at a fast pace and our technology is growing even faster. Floridians want the best internet connectivity technology because it touches each part of our lives- communicating with our families, paying bills, your child's education, and even our healthcare. Our businesses use technology every day to keep Florida's economy competitive with other states and the world. Without the deployment of the best technology offered, Florida will fall behind.
The cable industry has always been at the forefront of deployment. Since 2017, when the deployment of 5G was addressed by the legislature, local governments have worked to keep up with Florida's continued growth. The permitting processes developed by cities and counties across Florida have severely hindered deployments. Local governments have created additional burdensome permitting processes often lasting over 6 months compared to weeks. These permitting delays have created barriers and made it difficult for companies to deliver connectivity to nearly every legislator's constituents across Florida. Florida's internet and television customers are the ones suffering and they are being left behind. This lag in deployment not only hurts the consumer, but the municipality, and our state. We have seen the permitting process compromise the ability of our constituents and consumers to connect.
With the passage of SB 1000 and HB 693 sponsored by Senator Hutson and Representative Fischer, constituents will be better connected and better served. This bill would reduce the barriers of deploying the latest technology rather than having 400+ different local ordinances. These local laws hinder the technological advancement of Florida and its future. By working together, our local governments and Florida's internet and television industry providers will be able to deliver the best service to the 117 million annual visitors and the 21 million people that call Florida home. Efficient deployment of this technology is the way of the future and is proving to be life-changing for communities. Better technology means stronger businesses, happier constituents, and an even more competitive economy. Technology knows no political or geographic borders or city limits; therefore, local governments should use a consistent permitting model for all of Florida's communications services.