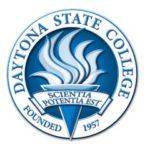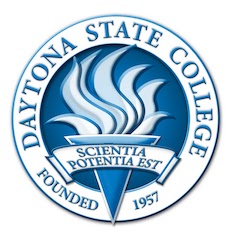 The National Junior College Athletic Association has selected Daytona State College to host NJCAA National Championship contests in women's golf and women's soccer in 2021.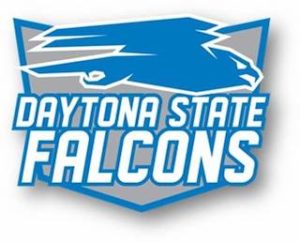 The soccer tournament will take place Nov. 15-20, 2021 at DSC's stadium on the Daytona Beach Campus. In 2018, just one year after stadium construction was completed, DSC hosted its first NJCAA Division I Men's National Soccer Championship, which was claimed by Arizona's Pima Community College.
The Lady Falcons will host the NJCAA Division I Women's National Golf Championship May 10-13, 2021, with May 9 designated a practice day, at the world-class LPGA International golf facility. It will be the 14th time DSC has hosted the national tournament at LPGA, including this year's championship tournament slated May 13-16, when the Lady Falcons will vie for their 11th national title in 17 years.
"These tournaments are an excellent opportunity for us to showcase Daytona State College on a national level," said DSC President Tom LoBasso. "We appreciate that the NJCAA National Championship Committee recognizes our area as the perfect place for high-profile competition. We're looking forward to making these championship contests successful. Their impact reaches beyond the field and fairways, ultimately benefiting local retailers, restaurants and hotels and our community in general."
Daytona State Falcon athletics carries a winning tradition in both competition and academics. Falcon teams consistently earn state and national recognition for their academic achievement. Over 90 percent of DSC student-athlete graduates transfer to a university with full or partial scholarships.
Daytona State currently carries a squad of 173 student-athletes and 126 athletic scholarships.  It boasts 10 NJCAA Division I varsity sports, including men's and women's basketball, men's and women's soccer, men's and women's cross country, women's golf, fast-pitch softball and volleyball, and men's baseball.
In addition to a state-of-the-art soccer stadium, DSC offers an all-around sports complex, including the L. Gale Lemerand Health, Wellness and Community Education Center, an indoor pool, top-notch baseball and softball facilities and a field house.
For more information, visit DSCFalcons.com.
ABOUT DAYTONA STATE
Offering more than 100 certificate, associate and bachelor's degree programs, Daytona State College has responded to the education and workforce training needs of Volusia and Flagler counties and beyond for more than 60 years. The college enrolls nearly 28,000 students a year at its seven instructional sites, with graduates serving in critical fields including health care, emergency services, business, education, hospitality, engineering, technology and more.
Daytona State has been recognized as a leader in higher education numerous times, consistently by U.S. News & World Report, which ranks the college among the Top Tier Best Online Bachelor's Programs  seven years running. The U.S. Department of Education's College Affordability and Transparency Center has ranked DSC among the top 50 most affordable public four-year institutions in the country, with less than half the tuition of the national average. Community College Week, a leading publication in higher education, annually continues to feature the college in its list of Top 100 Associate Degree Producers. And for three years in a row, U.S. News & World Report has ranked DSC among its Top Online Bachelor's Programs for Veterans.
For enrollment information, visit Admissions' Frequently Asked Questions page.