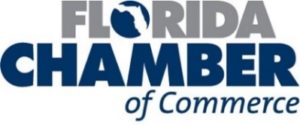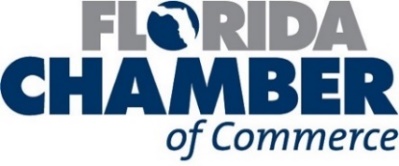 Florida Supreme Court Should Strike Down Unconstitutional
Proposal That Would Raise Electricity Prices
The Florida Chamber of Commerce, in its ongoing efforts to ensure policies aren't put in place that would make Florida less competitive and electricity more expensive, filed a legal brief today opposing a proposed energy regulation amendment.
"We cannot secure Florida's future with regulatory policies that will make Florida less competitive and electricity more expensive," said Mark Wilson, President and CEO of the Florida Chamber of Commerce. "Voters deserve to know the facts – this price-hiking electricity related amendment is a drastic and costly proposal that will drive up costs on Florida's families, consumers and local businesses." 
The Florida Chamber was joined in the legal brief (amicus curiae) by the Florida Economic Development Council (FEDC).
"For over 50 years, the Florida Economic Development Council has promoted economic development throughout the state," said Beth Cicchetti, Executive Director, FEDC.
"Not only does the ballot initiative violate a number of laws, it could cause great harm to our more than half-century of work to build Florida's economy and attract new businesses to our state."
The brief outlines in detail how the energy regulation amendment violates Florida's single-subject rule which requires that an amendment must not engage in logrolling, and must not substantially alter or perform the functions of multiple aspects of government. Specifically, the brief says:
The ballot summary includes two subjects:

1: A competitive market that,
2: Would exclude established market participants from competing

The ballot initiative would force voters who may favor competition, but not want to put their current energy provider out of business to vote either yes or not to both. That is classic logrolling.
The proposal substantially alters and performs the functions of multiple branches of government.
In previous statements opposing this proposal, the Florida Chamber outlined that studies conducted by Charles River Associates show that the proposed changes to Florida's electricity market would have the very damaging financial impact on state and local governments of more than $1.2 billion per year in increased costs and reduced revenues. That means less funding for vital local services, including fire departments and first responders, and higher taxes for consumers and small businesses.
The Florida Chamber has a long history of opposing constitutional amendments that can be achieved through the legislative process. The energy regulation amendment can be achieved through the legislative process, and therefore should not be permanently enshrined into Florida's foundational document.
Established in 1916 as Florida's first statewide business advocacy organization, the Florida Chamber of Commerce is the voice of business and the state's largest federation of employers, chambers of commerce and associations aggressively representing small and large businesses from every industry and every region. The Florida Chamber works within all branches of government to affect those changes set forth in the annual Florida Business Agenda, and which are seen as critical to secure Florida's future. The Florida Chamber works closely with its Florida Political Operations and the Florida Chamber Foundation. Visit FloridaChamber.com for more information.