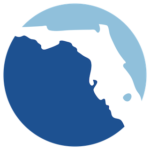 Florida Office of Financial Regulation Commissioner Ronald L. Rubin today announced the appointment of Abigail L. Vail as the agency's chief of staff.
Commissioner Ronald L. Rubin said, "Abby is enthusiastic about my goals of fighting financial fraud, encouraging financial innovation, and reducing unnecessary regulatory burdens in Florida. She brings a wealth of knowledge and experience to this position, and I am excited to have her join my team."
Ms. Vail joins the Florida Office of Financial Regulation from the Florida State Board of Administration, where she was a senior external affairs specialist. She previously served as vice president of external affairs for UnitedHealth Group, senior cabinet aide for the Florida Department of Financial Services, and an attorney with Blank & Meenan. Ms. Vail earned an undergraduate degree, MBA, and Juris Doctorate at the Florida State University. She has been a member of the Florida Bar since 2008.
The Florida Office of Financial Regulation provides regulatory oversight for Florida's financial services providers. Our mission is to protect Floridians, promote a safe and sound financial marketplace, and contribute to the growth of Florida's economy with smart, efficient and effective regulation of the financial services industry.