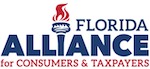 Senate President Bill Galvano's plan to spur economic development in long-overlooked communities while creating a more efficient daily transportation reality and more effective emergency evacuation network for millions of Floridians is being called "visionary – and a smart investment for state taxpayers," according to the Florida Alliance for Consumers and Taxpayers (FACT).
"Florida's population has been steadily growing faster than its road network can keep up," said Lee Hinkle, a director of FACT. "President Galvano's proposal would create desperately needed new expressways that will keep Florida moving forward, easing daily transportation, and during hurricane season these roadways will be helping to protect and save lives, while keeping the cost to taxpayers at a minimum."
Florida is already the third-largest state in the nation with more than 21 million people, and its population is projected to grow by 20% or more over the next dozen years. The state's recent unpleasant experiences with Hurricanes Irma in 2017 and Michael in 2018 clearly demonstrated the need for effective and reliable emergency evacuation routes for these residents and millions of visitors.
"Year after year, session after session, Florida's approach to transportation has lurched from this current need to that one, without any comprehensive design or grand strategy to help our people quickly get where they need to be," said John Thomas, a FACT director. "This can all change if the Legislature approves Senator Galvano's plan, which is visionary – and a smart investment for state taxpayers that would provide long-term benefits far beyond any cost."
About FACT
The Florida Alliance for Consumers and Taxpayers speaks up to make sure the public is heard on important issues that affect Floridians at the local, state, and federal levels. FACT advocates for public policies that benefit businesses and the Floridians who depend on them. See more at flconsumers.org.