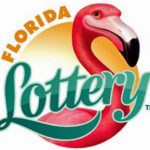 The Florida Lottery is proud to recognize our independent retailers and locally-owned business partners during National Small Business Week. For 31 years, Lottery retailers have continued to provide excellent service to Lottery customers while also supporting education in Florida. Last fiscal year alone, Florida Lottery independent retailers generated nearly $747 million for education.
"I am extremely proud of the partnerships we have enjoyed with our independent retailers over the years," said Florida Lottery Secretary Jim Poppell. "We could not possibly fund educational enhancements to the extent we do without our retailers, who help promote and sell our products every day. I want to thank Governor DeSantis for his leadership as we recognize our independent retailers' contributions to Florida's economy during National Small Business Week."
Since 1988, the Lottery has established itself as a committed and dependable funding source for public education, contributing more than $1 billion annually for the past 17 consecutive years, while remaining one of the most efficiently operated lotteries in the country.
ABOUT THE FLORIDA LOTTERY
The Florida Lottery is responsible for contributing more than $35 billion to education and sending more than 808,000 students to college through the Bright Futures Scholarship Program. The Florida Lottery reinvests 97 percent of its revenue back into Florida's economy through prize payouts, commissions to more than 13,000 Florida retailers and transfers to education. Since 1988, Florida Lottery games have paid more than $61.2 billion in prizes and made more than 2,000 people millionaires. For more information, please visit flalottery.com.