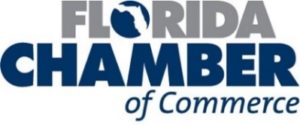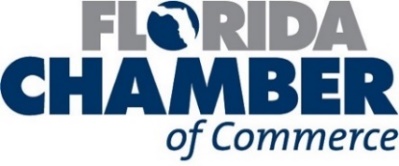 Infrastructure Week an Ideal Time to Sign SB 7068 Into Law & Ensure Florida is
Prepared for Additional 4.5 Million People That Will Call Florida Home by 2030
With 4.5 million more people expected to call Florida home by 2030, a bipartisan supported infrastructure bill now sitting on Governor Ron DeSantis's desk will help ensure Florida is prepared for this future growth, the Florida Chamber of Commerce said today.
This week is Infrastructure Week and America's businesses, workers, citizens and elected leaders from all levels of government are all united around one message: America's future will be shaped by the infrastructure choices we make today.
"Thankfully the Florida Legislature recognized that Florida will have another three million new drivers on our roadways by 2030, and that we need to plan smart and work fast to keep up with Florida's growth or risk becoming like California," said Mark Wilson, President and CEO, Florida Chamber of Commerce. "Senate Bill 7068 is a bipartisan supported infrastructure bill that deserves Governor DeSantis's signature."
If signed into law, several important steps will happen with SB 7068:
New transportation connections will be researched and, if appropriate, funded to ease congestion and create more efficient and safe hurricane evacuation routes.
Connections to rural and suburban communities will be better linked to the urban economic drivers of the state, reducing commute times and increasing opportunity.
Florida's planning processes will take into consideration new technologies like connected and autonomous vehicles, which are already on some Florida roadways.
All of these things will happen alongside important environmental analysis and many stakeholder group meetings.
"I understand there are some that will always oppose smart growth and opportunities, believing that a thriving economy cannot coexist with responsible environmentalism or that our roadways are already adequate for the future. There are also some that believe nothing can be bipartisan anymore. The Florida Chamber disagrees. Moving goods, residents, and visitors is a paramount concern for Florida's economy and that concern is felt by Republicans, Democrats, and Independents alike," Wilson added.
The Florida Chamber believe SB 7068 is a step in the right direction, and hopefully the first of many.
Established in 1916 as Florida's first statewide business advocacy organization, the Florida Chamber of Commerce is the voice of business and the state's largest federation of employers, chambers of commerce and associations aggressively representing small and large businesses from every industry and every region. The Florida Chamber works within all branches of government to affect those changes set forth in the annual Florida Business Agenda, and which are seen as critical to secure Florida's future. The Florida Chamber works closely with its Florida Political Operations and the Florida Chamber Foundation. Visit FloridaChamber.com for more information.