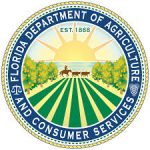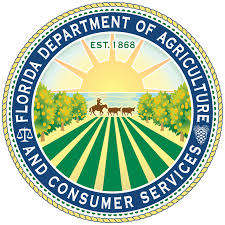 Commissioner Nicole "Nikki" Fried is announcing a partnership between the Florida Department of Agriculture and Consumer Services and the Florida Nonprofit Alliance to research the giving habits and improve the security and integrity of the charitable donation process. The Charitable Giving Survey is designed to measure charitable giving in Florida and determine the level of awareness among donors regarding steps to take to verify the legitimacy of a charity. The anonymous results will be utilized to strengthen consumer outreach and education, drive consumer protection initiatives, and allow nonprofits to better connect with potential donors and volunteers.
"Bad actors taking advantage of generosity will not be tolerated – especially after terrible tragedies like Hurricanes Irma and Michael, it's crucial that when people want to help, and they donate their hard-earned income, that it goes to toward the intended purpose," stated Commissioner Nikki Fried. "Elevating the consumer protection responsibilities of the Department is one of my top priorities, and those protections extend to Floridians who want to give back through charitable donations. I encourage anyone who gives to charity to take just a few minutes of their time to offer valuable feedback which will help us protect consumers from fraudulent charities."
From fighting fraud at the gas pump, to raising awareness on telemarketing scams and appointing a new Deputy Commissioner for Consumer Affairs with experience as a circuit judge presiding over numerous cases concerning consumer issues, the Charitable Giving Survey is part of the Department's advances to promote awareness of criminal schemes and protect consumers across the state.
"Florida is now the third most populous state in the nation, but we are ranked 44th for charitable giving and 50th for volunteerism. With this survey, we hope to identify how Floridians choose to donate their time, talent and treasure," shared Sabeen Perwaiz, Florida Nonprofit Alliance Director. "Imagine what our nonprofits could do if we retained more of Florida's philanthropic wealth in the state and directed it toward Florida's nonprofits – by doubling the rate of Floridians who volunteer, we can move from the bottom to the top quartile."
Anyone interested in participating in the survey can visit FloridaConsumerHelp.com or call 1-800-HELP-FLA (435-7352) for English, or 1-800-FL-AYUDA (352-9832) for Español, for assistance in completing the survey over the phone. Anyone who resides in Florida, whether they consider their residence full time or seasonal, is encouraged to participate in the survey. A direct link to the survey can be found here.
Consumers can also confirm the legitimacy of a charity through the Department's Check-A-Charity tool, accessible at FloridaConsumerHelp.com, which is part of several available resources to access additional information on charitable organizations in Florida.