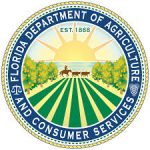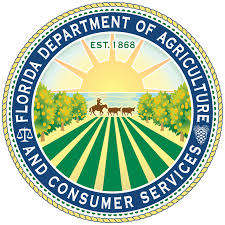 This week, Commissioner Nicole "Nikki" Fried announced Sergeant Ryan McKibben as the May selection for Veteran of the Month.
Commissioner Fried recently introduced the Florida Department of Agriculture and Consumer Services' Veteran of the Month program to recognize veterans who have excelled in agriculture or in service to fellow Floridians. The award is an effort to highlight the contributions that men and women in uniform have made to our state.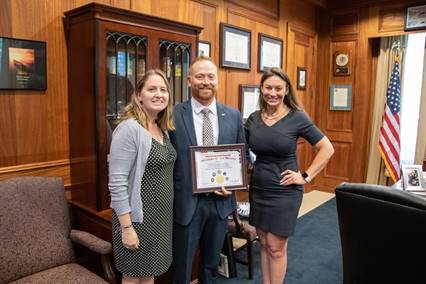 "It's my privilege to honor Sergeant McKibben for his service, community leadership, and his passion for Florida agriculture," said Commissioner Nikki Fried. "The Department of Agriculture and Consumer Services is proud to work closely with veterans across our state. From rehabilitation programs to our new Veterans Affairs Director, and helping connect veterans with agricultural and career and training opportunities, we're doing our part to support Florida's veterans. As Memorial Day approaches, I want to extend my deep appreciation for the service of the millions of Americans and Floridians who have sacrificed to defend our freedoms and protect our communities."
Sergeant Ryan McKibben, U.S. Army (Ret.), dedicated 10 years to military service and served two combat tours in Iraq. In January, he was offered admission to the Veterans Florida Agriculture Program and continued to intern at the University of Florida's Institute of Food and Agricultural Sciences, where he recently earned his Pesticide Applicator License from the Department of Agriculture.
"Veterans Florida is incredibly proud of Ryan and grateful to Commissioner Fried for recognizing his accomplishments. Ryan is a tremendous example of the contributions that veterans make to the agriculture industry," said Jeremy Sinnemaki, Entrepreneurship & Agriculture Director at Veterans Florida.
After returning from his combat tours, Sergeant McKibben enrolled at Tallahassee Community College, where he served as President of the Student Veterans Association. He completed his Bachelor's degree at the Florida State University, where he was appointed External Coordinator for the Veterans Student Union and elected treasurer of the Collegiate Veterans Association. While earning his degree, Sergeant McKibben worked as a Legislative Fellow with Veterans of Foreign Wars & Student Veterans of America.