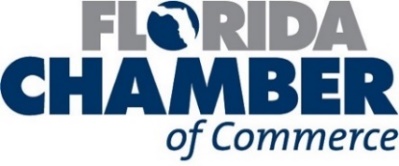 Florida Chamber Foundation's Summit on Prosperity & Economic Opportunity
Addressing and eliminating poverty in just 16 of Florida's 983 zip codes would have an enormous impact, reducing the state's poverty level for children 18 and younger by 10 percent statewide, business leaders said today.
That revelation was just one of many crucial points made today as more than 150 statewide business leaders, health and social services providers, educators and philanthropic organizations gathered at the Florida Chamber Foundation's third Business Leaders' Summit on Prosperity & Economic Opportunity.
The Florida Chamber Foundation's prosperity initiative is a multi-year effort to break the generational cycle of poverty for disadvantaged Floridians and to ensure residents of every zip code can pursue economic opportunities that help advance themselves and their families.
Part of the Florida Chamber Foundation's work has involved conducting detailed, ongoing research into each of Florida's zip codes, drilling down on their demographics, economic status and an array of health and social factors. Business leader H. Wayne Huizenga Jr., the CEO of Rybovich, who is involved in efforts assisting a distressed neighborhood near his family business, encouraged summit participants to join in the effort to lift up zip codes in their own communities.
"Talking about what's happening in your zip code …and then saying, 'you know what, I'm going to do something' are keys to mobilizing local resources and launching partnerships," Huizenga said. "So, if you believe you can do it, come on, let's do it together."
While the challenges of generational poverty are daunting, Florida Chamber President Mark Wilson said that business leaders can and must play a key role in mobilizing community partnerships and driving awareness of programs and best practices around Florida that are working and can be replicated elsewhere.
Today, more than three million Floridians live in poverty, including 901,772 children, roughly 22 percent of all children in the state. And as part of its Florida 2030 Blueprint, the Florida Chamber has set a goal of reducing the number of children living in poverty to less than 10 percent by 2030 – and ensuring that 100 percent of them have a pathway out of poverty.
"People ask, 'why is the business community involved in this,'" Wilson said. "When business leaders learn about this, they want to get involved. It's about preparing our workforce for the future and in playing a role in improving our communities."
Among those presenting at the summit were David Altig, Executive Vice President and Director of Research for the Federal Reserve Bank of Atlanta, who discussed how skewed government policies often serve to discourage workers from seeking higher paying jobs. Known as "fiscal cliffs," these policies cause low-wage workers to lose government support for such things as child care, healthcare or tax credits when they receive incremental wage increases. A better approach would be to allow workers to pay a greater share of costs and slowly curtail government support as their wages rise, he said.
Additional speakers included Ken Lawson, Executive Director of the Florida Department of Economic Opportunity; Robin Safley, Executive Director of Feeding Florida; and state Representative Paul Renner, who discussed the Florida Legislature's work in addressing generational poverty.
"This is ongoing work that is essential to Florida's future," said Tony Carvajal, Executive Vice President of the Florida Chamber Foundation. "In the coming weeks and months, we'll be reaching out to more business leaders and organizations around the state to talk to them about distressed zip codes in their communities and to encourage them to join us in the fight to eliminate generational poverty in Florida."
About the Florida Chamber of Commerce
Established in 1916 as Florida's first statewide business advocacy organization, the Florida Chamber of Commerce is the voice of business and the state's largest federation of employers, chambers of commerce and associations aggressively representing small and large businesses from every industry and every region. The Florida Chamber works within all branches of government to affect those changes set forth in the annual Florida Business Agenda, and which are seen as critical to secure Florida's future. The Florida Chamber works closely with its Florida Political Operations and the Florida Chamber Foundation. Visit FloridaChamber.com for more information.