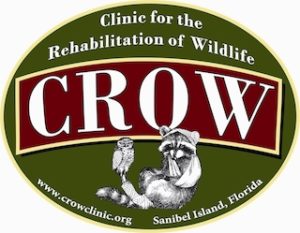 A male North American river otter has been released from the Clinic for the Rehabilitation of Wildlife (CROW) following a nearly four month recovery for a broken leg. The otter was released to a remote location near Punta Gorda, Florida.
The otter first arrived at the wildlife hospital in critical condition on February 7. It was rescued on the side of the road by a passing motorist in Port Charlotte and taken to the Peace River Wildlife Center before being transferred to CROW. The otter was likely struck by a vehicle and arrived in a comatose state after suffering head trauma, a fractured femur and being overheated.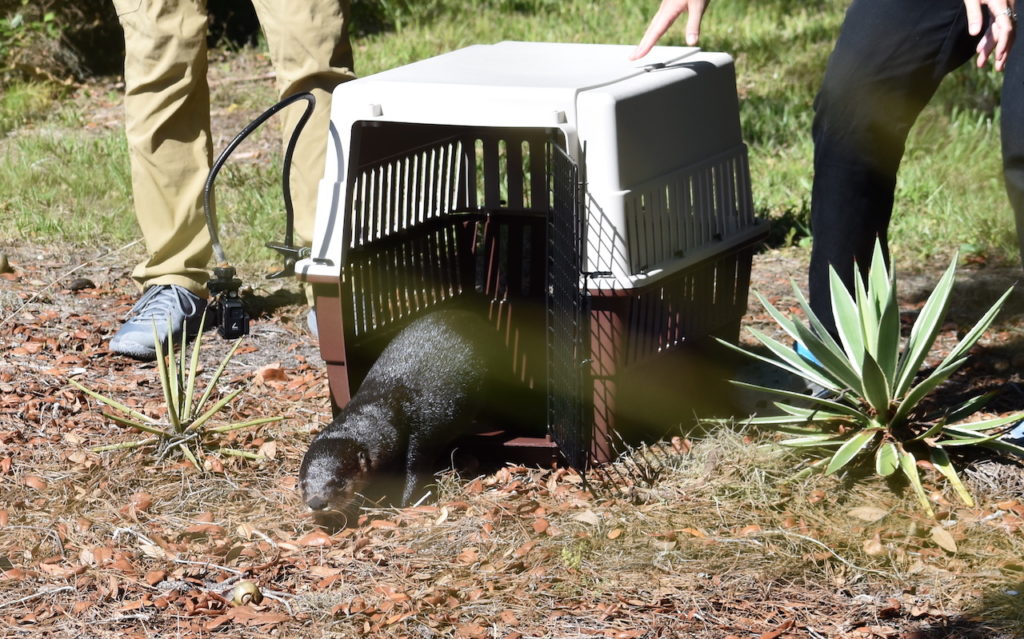 The team of veterinarians worked through the night to control his blood pressure, temperature and neurological status so he was able to have surgery. After a few days, the otter stabilized. He was then taken for surgery for his broken femur at Blue Pearl Veterinary Hospital in Fort Myers. Dr. Jason Eisele placed a plate and screws to stabilize the broken bone. A second surgery was needed a few weeks later after the otter re-injured his leg.
"Wildlife always presents challenges when recovering from injuries," says Dr. Kyle Abbott, a veterinary intern at CROW and one of the veterinarians who worked to save the otter's life. "For this active adult otter, the challenge was keeping his activity level restricted enough to allow his injury to heal."
The surgeries were successful and after nearly four months since his accident, the otter was able to be released.
"It is amazing anytime we get to return an animal to the wild," says Abbott, "But, this otter was a special case in the sense that he had a lot of obstacles to overcome."
About Clinic for the Rehabilitation of Wildlife (CROW)
Established in 1968, the Clinic for the Rehabilitation of Wildlife (CROW) is a teaching hospital saving the sick, injured and orphaned native and migratory wildlife of Southwest Florida and beyond.  Through state-of-the-art veterinary care, public education programs and an engaging visitor center, CROW works to improve the health of the environment, humans and our animals through wildlife medicine. For more information, or to plan your visit, go to crowclinic.org. If you find an animal that is in need of help, call (239) 472-3644 ext. #222.
About BluePearl
BluePearl is a national provider of emergency and specialty veterinary services such as cardiology, neurology and oncology. BluePearl has 76 hospitals in 24 states across the country that combine advanced veterinary medicine with compassion and respect for patients and their families. BluePearl's clinicians use innovative procedures, high-tech equipment and the latest treatment methods to provide remarkable care for pets. Learn more at bluepearlvet.com.