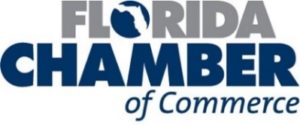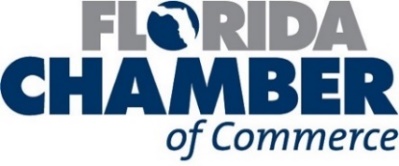 With the 2019 Atlantic Hurricane Season just around the corner, now is the time for small businesses to create a disaster plan. The Florida Chamber of Commerce, which is the leading force behind job creation in Florida, provides a "Hurricane Center" to ensure Floridians are prepared and protected during this hurricane season. This resource gives Floridians free 24/7 access to the state's best support systems during the season.
The Florida Chamber is dedicated to protecting the lives of Florida's families and businesses. Now is the time to prepare a disaster plan kit for your small business.
"We want Florida families and businesses to be prepared and to be safe.  The Florida Chamber's Hurricane Center is a one-stop-location for all your hurricane-related information," said Edie Ousley, Vice President of Public Affairs at the Florida Chamber of Commerce.
The Florida Chamber Hurricane Center includes:
A disaster plan kit,
Business continuity plan,
Key resources to local and state emergency management organizations.
The Florida Chamber encourages all Floridians to take advantage of the tax-free holiday on all hurricane supplies that runs from May 31 to June 6.
For more information please visit our Hurricane Center and follow @FlChamber on Twitter to receive weekly tweets throughout this 2019 hurricane season.
About the Florida Chamber of Commerce
Established in 1916 as Florida's first statewide business advocacy organization, the Florida Chamber of Commerce is the voice of business and the state's largest federation of employers, chambers of commerce and associations aggressively representing small and large businesses from every industry and every region. The Florida Chamber works within all branches of government to affect those changes set forth in the annual Florida Business Agenda, and which are seen as critical to secure Florida's future. The Florida Chamber works closely with its Florida Political Operations and the Florida Chamber Foundation. Visit FloridaChamber.com for more information.