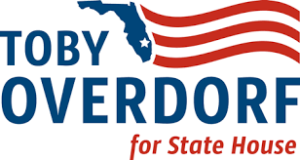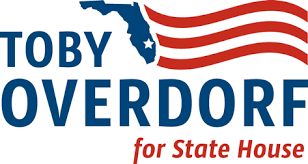 The state's leading business organization says Overdorf's grade of 100 reflects his
commitment to lowering the cost of living and doing business for families and job creators.
The Office of State Representative Toby Overdorf today announced that he earned an "A" on the Florida Chamber of Commerce's 2019 Legislative Report Card. The annual report card recognizes members of the Florida Legislature who have voted to support a pro-jobs and opportunity agenda for the state.
For this year's analysis, the Chamber tabulated more than 4,000 votes cast during the 2019 Session. Overdorf scored a perfect 100, reflecting his commitment to supporting polices that make Florida more competitive through private-sector job creation.
"If businesses in Florida are not flourishing, Florida is not flourishing," said Overdorf. "I'm very proud of the work we did this year to pass reforms, innovations, and smart growth policies that will promote free enterprise and a stronger, healthier economy in our state. I'm honored by the Chamber's recognition, and I look forward to continuing to work with them."
To learn more about the Florida Chamber's Legislative Report Card, please click here.
Paid by Toby Overdorf, Republican, for State Representative