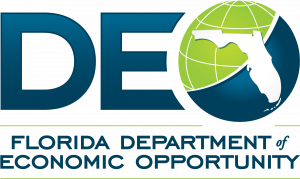 The Florida Department of Economic Opportunity (DEO) urges all businesses across the state to utilize the FloridaDisaster.biz website to prepare for the 2019 Atlantic Hurricane Season that started June 1. FloridaDisaster.biz equips business owners with resources to prepare a basic business continuity plan, access critical updates during a disaster event and learn about post-disaster recovery resources available to help get Floridians back to work.
"Since taking office, Governor DeSantis has made disaster recovery and creating resilient communities a priority," said Ken Lawson, Executive Director of the Florida Department of Economic Opportunity. "Florida businesses are the backbone of our communities. When businesses reopen, families and communities are able to get their lives back to normal. FloridaDisaster.biz provides valuable resources that allow businesses to make critical preparations to reopen quickly."
The FloridaDisaster.biz website provides critical information before, during and after a disaster event. Statistics from the Federal Emergency Management Agency (FEMA) indicate that up to 40 percent of businesses impacted by a disaster never reopen. Taking the steps to build a business disaster continuity plan, as well as encouraging employees to create a family emergency plan, can reduce the financial and physical impact that a disaster can have on any business.
FloridaDisaster.biz is a partnership between DEO and the Florida Division of Emergency Management.
About DEO
The Florida Department of Economic Opportunity combines the state's economic, workforce and community development efforts to create strong and resilient communities. For more information, including valuable resources for employers and job seekers, please visit floridajobs.org.