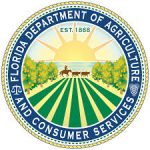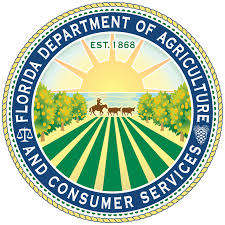 Today marks the first-ever World Food Safety Day, established in December by the United Nations to draw global attention to the health consequences of foodborne illnesses and contaminated food and water.
Unsafe food causes 600 million illnesses and 3 million deaths worldwide each year, especially affecting vulnerable populations, women, and children. World Food Safety Day and state, federal, and international organizations are encouraging food safety through healthy food choices by individuals, good practices by food businesses and agricultural producers, and proper regulation of and access to clean water and food sources.
The Division of Food Safety at the Florida Department of Agriculture and Consumer Services is responsible for assuring Floridians of safe, wholesome foods by inspecting, permitting, and testing food products sold or produced in Florida. The division monitors food from farm through processing, and distribution through retail sale to consumers, and enforces food safety laws. The division also issues permits for all food businesses in Florida selling directly to customers, such as supermarkets, grocery stores, convenience stores, coffee shops, bakeries, meat and seafood markets, juice and smoothie bars, ice and water vending machines, and more.
"People need to trust that the food they serve their families is safe, nutritious, and wholesome – that's why our Department inspects more than 36,927 food businesses each year to ensure consumer safety," said Commissioner Nikki Fried. "We are on a constant lookout for threats to food safety, and ensuring food-related health and wellness is one of our highest priorities. On the first World Food Safety Day, I encourage Floridians to take an active role in ensuring food safety by following a few simple tips – keep things clean, keep raw and cooked foods separate and at safe temperatures, cook foods thoroughly, and only use safe foods and water."
Consumer Complaints: Consumers who are sickened by a food product or business (not including restaurants) and want to file a complaint can do so here or by calling 1-800-HELP-FLA.
Top Tips: According to the World Health Organization, here are five top tips to safer food and avoiding foodborne illness:
Keep Clean: Wash your hands after using the bathroom and before and after handling food, and wash and sanitize all surfaces used for food preparation
Separate Raw & Cooked: Keep raw meat, seafood, and poultry separate from other foods
Cook Thoroughly: Use a food thermometer and cook food thoroughly, ensuring meat and poultry juices are clear, not pink
Keep Food at Safe Temperatures: Don't leave cooked food at room temperature longer than two hours, and refrigerate all cooked and perishable foods
Use Safe Foods: Wash raw fruits and vegetables before eating/cooking, don't use expired foods, and choose fresh or safety-processed foods