Attorney General Ashley Moody today in Miami urged Floridians to download the new price gouging app NO SCAM. The app makes it easier for consumers to supply essential price gouging information to the Florida Attorney General's Office in real-time. Attorney General Moody launched NO SCAM last week, and consumers have already downloaded the app more than 1,500 times.
Attorney General Ashley Moody said, "Price gouging investigations can be complex, so having direct evidence of pricing information is essential to successfully proving violations under Florida's price gouging laws. NO SCAM is designed to make it easier for consumers to capture and report this information. The app is extremely user-friendly and allows consumers to supply this essential information often while still at the location where the alleged conduct is occurring."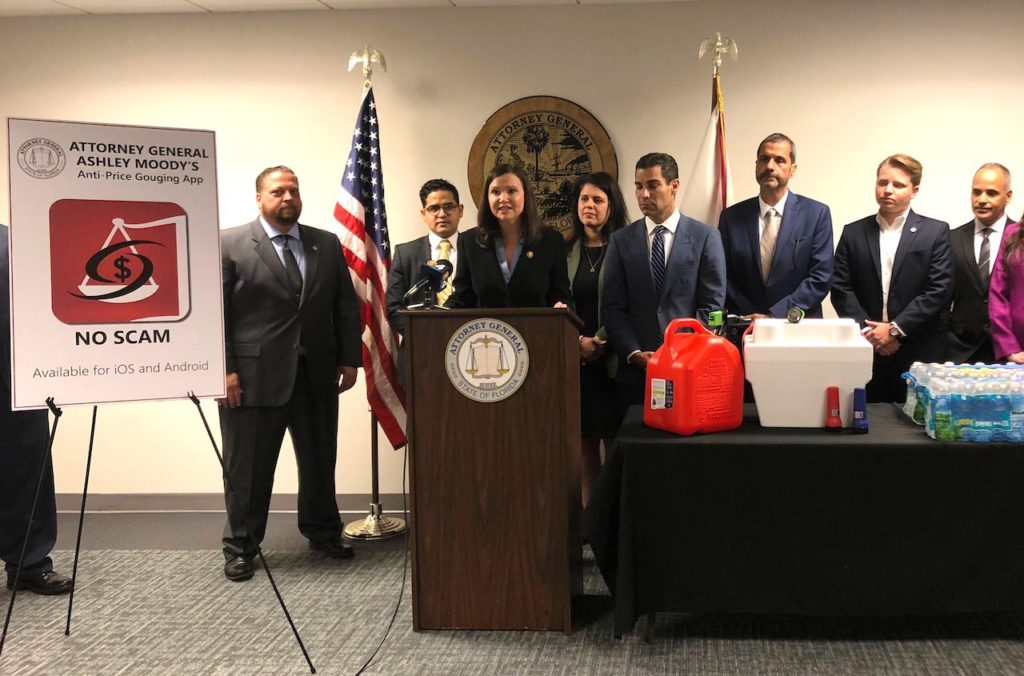 The Attorney General's NO SCAM Price Gouging App can be downloaded for free through Apple and Android stores by searching NO SCAM. For more information about the app, click here.
For tips on reporting price gouging, click here.
Under Florida's price gouging statute, F.S. 501.160, it is unlawful during a declared state of emergency to sell, lease, offer to sell, or offer for lease essential commodities, dwelling units, or self-storage facilities for an amount that grossly exceeds the average price for that commodity during the 30 days before the declaration of the state of emergency, unless the seller can justify the pricing by showing increased costs or changed market conditions resulting in increased costs.