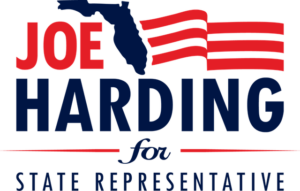 Dobkowski says Harding's commitment to community and family
make him the right choice to represent District 22 in Tallahassee.
The Joe Harding Campaign today announced the endorsement of Belleview Mayor Christine Dobkowski. Harding, a conservative Republican and seventh generation Floridian who was born and raised in Williston, announced his candidacy for the District 22 seat in the Florida House of Representatives in February. The seat is currently held by Representative Charlie Stone, who will not be seeking reelection in 2020 due to term limits.
"Joe Harding knows our community and shares our values," said Dobkowski. "His experience as a small business owner paired with his rock-solid conservative values give him excellent insight into the needs of our local economy and the right way to address them. I'm confident we can count on him to represent us extremely well in Tallahassee."
In addition to serving as Belleview's mayor, Dobkowski and her husband are the longtime owners of Mr. and Mrs. Blindmaster. They are the parents of ten children.
"I'm honored to have Mayor Dobkowski's endorsement, and I'm proud to call her a friend," said Harding. "I look forward to working with her and other officials in our community to provide effective leadership for our neighbors and fellow citizens."
Paid by Joe Harding, Republican, for State Representative