Timothy Peter, D.M.A., shares deanship goals and vision
After conducting a nation-wide search, Stetson University has appointed Timothy Peter, D.M.A., as the new dean of its School of Music. Peter joined the School of Music's faculty seven years ago and has been leading the school as its interim dean this past year. His new role as dean began on June 1.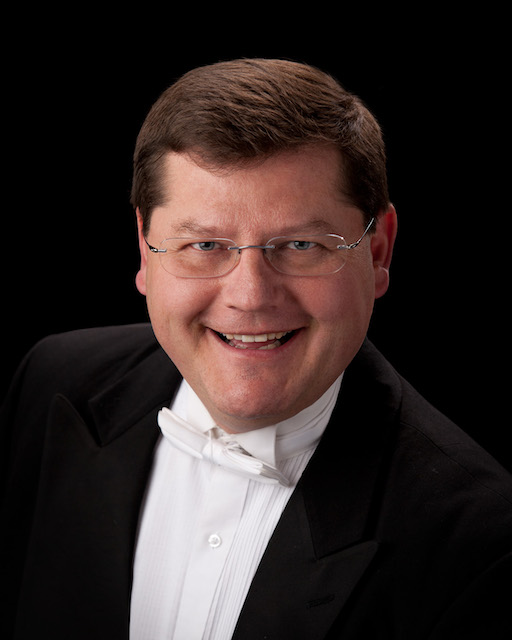 "Dr. Peter has done exceptional work as the interim dean of the School of Music," said Stetson University Provost and Executive Vice President Noel Painter, Ph.D. "He joined Stetson with a passion for educating our students and I'm extremely grateful that he has agreed to work with the entire Stetson community to strengthen the impact of Stetson's wonderful music education experience."
In previous years, Peter conducted Stetson Men as well as taught choral conducting and repertoire courses. His leadership as the dean will include varied focuses for the faculty, students, staff and community along with conducting the Stetson Concert Choir.
"Expect personal attention to the School of Music students' needs, openness to new teaching strategies with the faculty, a thoughtful co-worker with the staff and a visible and engaged community member on and off campus," said Peter.
Peter received his Doctorate of Musical Arts from the University of Arizona. Before Stetson, he served as the head of the music department and professor of music at Luther College.
He has been very involved in the American Choral Directors Association, serving as the divisional chair for repertoire and standards for colleges and universities, and the state and divisional chair for TTBB choirs, which are tenor and bass choirs.
During his career, Peter has conducted choirs in England, Germany, Namibia, Oman, Singapore, South Africa and South Korea.
Choral music instruction provides students with much more than strengthening their singing abilities, according to Peter.
"Teaching and working with students between the ages of 18-22 is such an exciting time during their development," said Peter. "Choral music and singing can create an atmosphere of openness and trust, which is valuable as young people grow as musicians and citizens during their undergraduate education years."
"I'm hoping to continue empowering Stetson's music faculty to be the best educators they can be while supporting our students in musical discovery and outcomes as professional and passionate musicians ready to teach, perform and further their graduate education once they complete their musical studies at Stetson," said Peter.
About Stetson University
Founded in 1883, Stetson University is the oldest private university in Central Florida. Stetson focuses on intense learning experiences in a supportive community that allows students to develop their voice in a connected, inclusive environment. Stetson University ranks No. 5 on U.S. News & World Report's 2019 list of Best Regional Universities (South), and has been recognized as one of The Princeton Review's 384 Best Colleges, 2019 edition. Stay connected with Stetson on social media.