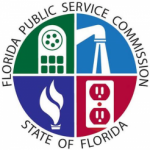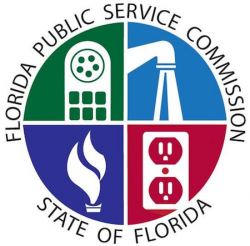 City Furniture's vision is "to change the way people live with beautiful home furnishings at incredible values." The company also has an energy conservation vision that is helping it succeed by keeping costs down for customers.
This month, the Florida Public Service Commission (PSC) is recognizing City Furniture with its Triple E Award—for the company's outstanding energy efficiency efforts.
"A furniture showroom is usually lit for effect—and those lights can be on for more than 12 hours a day," said PSC Chairman Art Graham.  "We're pleased to recognize City Furniture for their efforts to conserve energy, particularly in their showrooms, helping to reduce their environmental footprint and lower costs that also benefits their customers."
On working with Duke Energy Florida, City Furniture Facilities Director Ian Peshel said, "Our energy efficiency improvements are a win-win for our company and our customers.  First impressions are important, even in furniture showrooms. Our new LED lighting accomplishes this and also lowers our electric bills.  So, again, it's a win-win!"
Duke Energy encouraged City Furniture to install low wattage, long-lasting LED lighting and high efficiency HVAC equipment.  The company's reduced HVAC load, along with the reduced energy lighting, saved 276,600 annual kilowatt-hours and lowered annual electric costs by $22,128.
"We were happy to work with City Furniture to achieve–and exceed–its energy efficiency goals," saidCatherine Stempien, Duke Energy Florida president.  "At Duke Energy, we continuously strive to help residential and business customers identify significant ways to make a difference in their annual energy usage."
Covering the state's five major geographic areas, each quarter the PSC presents its Triple E Award to a local business that has accomplished superior energy efficiency.  Look for past Triple E Award recipients under Hot Topics on the PSC's homepage, floridapsc.com. The PSC encourages cost-effective conservation and renewable energy to reduce the use of fossil fuels and defer the need for new generating capacity through the Florida Energy Efficiency and Conservation Act.
About City Furniture
City Furniture, a Miami-based company, sells affordable furniture in many styles.  Established in 1970, City Furniture has 20 showrooms across Florida. They pride themselves on carrying something for every taste, every lifestyle, and every budget. City Furniture's 2040 Green Promise goal encompasses its showrooms, warehouses and offices, plus its statewide delivery fleet and massive recycling initiatives.  The company now has 240,000 square feed of LEED-certified showroom spaces. For more information, visit cityfurniture.com/about-us.
For additional information, visit floridapsc.com.
Follow the PSC on Twitter, @floridapsc.