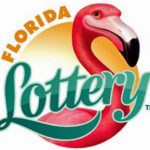 Beginning July 1, 2019, the multi-state Draw game, CASH4LIFE®, will move from Monday and Thursday night drawings to nightly drawings. Each CASH4LIFE game only costs $2 to play and now players have a chance to win every day!
Players choose six numbers; five white ball numbers from 1 through 60 and a Cash Ball number from 1 through 4. There are nine exciting ways to win in the game. With two life changing top prizes including $1,000 a Day for Life and $1,000 a Week for Life, there's something for every level of player to enjoy!
Since joining the multi-state CASH4LIFE game in 2017, Florida has had more than 8.6 million winning tickets totaling more than $48.5 million in prizes. Additionally, the game has generated more than $46.1 million for Florida students and schools.
For detailed information on draw schedules and times, visit the Lottery's website at flalottery.com. Florida Lottery drawings are broadcast on 17 carrier stations throughout the state and are also available for viewing on the Florida Lottery website, along with winning numbers information. You can also get winning numbers information at Lottery retailers statewide or by phone at (850) 921-PLAY. Also, you may register here to receive winning numbers and other Lottery information by email or text message.
ABOUT THE FLORIDA LOTTERY
The Florida Lottery is responsible for contributing more than $35 billion to enhance education and sending more than 808,000 students to college through the Bright Futures Scholarship Program. The Florida Lottery reinvests nearly 98 percent of its revenue back into Florida's economy through prize payouts, commissions to more than 13,000 Florida retailers and transfers to education. Since 1988, Florida Lottery games have paid more than $65 billion in prizes and made more than 2,500 people millionaires. For more information, please visit flalottery.com.