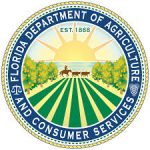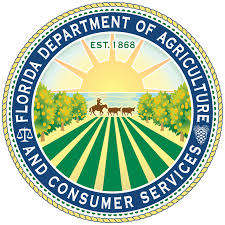 Wildfire's smoke not expected to impact I-75 travel along Alligator Alley
The Florida Forest Service is continuing to battle a 32,000-acre wildfire in the eastern Florida Everglades in west-central Broward County.
Florida Forest Service officials confirmed that lightning started the wildfire on the evening of Sunday, June 23, approximately 1 mile north of I-75 and 4 miles west of U.S. Highway 27. As of 2:00 PM ET, the #SawgrassFire is currently burning over 32,000 acres, and is 30 percent contained. Yesterday at 5:00 PM, the wildfire stood at 18,000 acres burning and 0 percent contained. Florida Forest Service assets on-site include two fire engines, two trucks, one fixed-wing aircraft, and seven Forest Service wildland firefighters. No structures are threatened at this time.
At this time, I-75 remains open per the Florida Highway Patrol. Due to light winds, smoke is not expected to significantly impact I-75, US-27, and surrounding areas at this time. However, smoke may settle along roadways and within communities.
"Wildfires can strengthen quickly and threaten public safety — drivers traveling along Alligator Alley should remain vigilant, monitor media for safety alerts and the status of I-75, and follow guidelines from state and local officials," said Commissioner Nicole "Nikki" Fried, whose Florida Department of Agriculture and Consumer Services includes the Florida Forest Service. "We're thankful for our brave Forest Service wildland firefighters working around the clock to combat this fire, and to protect lives, property, and our state."
"Motorists and residents in the area should exercise caution by slowing down, turning on their headlights, and watching for emergency vehicles," said Jim Karels, State Forester and Director of the Florida Forest Service.
UPDATE: #SawgrassFire is 32,000 acres and 30% contained.@FLForestService on-site assets: fixed-wing aircraft, fire engines & trucks, 7 wildland firefighters.@NIFCfire map shows hot spots. Follow @FFS_Everglades for latest, and @FLHSMV for I-75 & US-27 impact. pic.twitter.com/ijT9evURZ9

— FL Dept. of Agriculture & Consumer Services (@FDACS) June 25, 2019
The Florida Forest Service, a division of the Florida Department of Agriculture and Consumer Services, manages more than 1 million acres of state forests and provides forest management assistance on more than 17 million acres of private and community forests in Florida. The Florida Forest Service is also responsible for protecting homes, forestland and natural resources from the devastating effects of wildfire on more than 26 million acres.