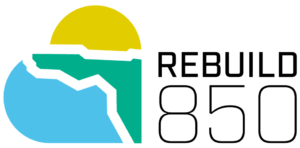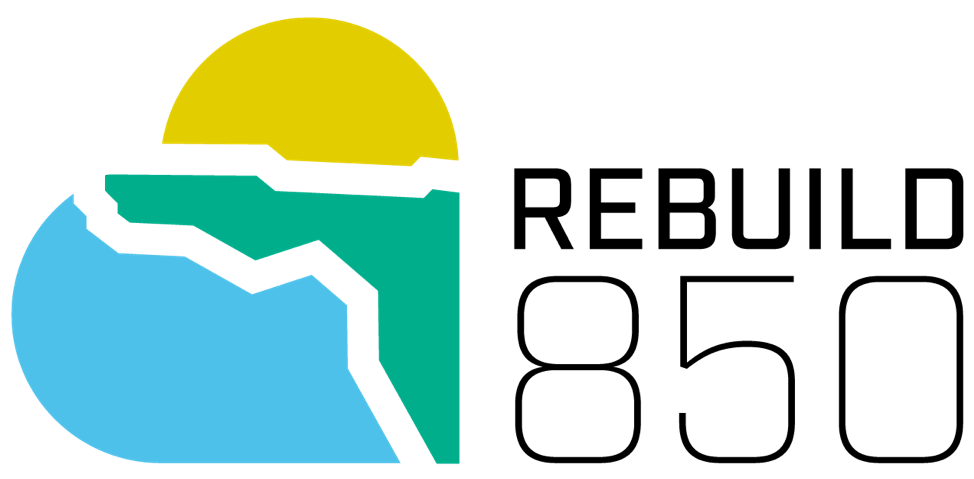 Knowledge gap on the severity of the storm; many
unwilling to help Northwest Florida neighbors in need
A new survey finds that​ ​more than two in five Floridians mistakenly think life has returned to normal in the Panhandle and nearly half would do nothing to help the thousands of people whose lives have been turned upside down by Hurricane Michael's disastrous landfall last October. Nearly three out of four Floridians responded that they would not consider donating money to ongoing needs and relief efforts.
As a new hurricane season ramps up, residents in the Panhandle are still trying to recover from last year's Category 5 storm. A survey of 1,000 Floridians conducted by Sachs Media Group for the ​National Hurricane Survival Initiative​ and ​Rebuild 850​ gauges statewide awareness of the storm and its continued effects.
"These Panhandle residents need the support of our entire state," Allan Bense, co-chair and former Speaker of the House,​ ​said. "These communities are suffering. We're all Floridians, and we need to come together. We are urging all Floridians to lend a hand to our most vulnerable citizens."
While thousands of Panhandle residents are still struggling with homelessness, unemployment, and mental health issues, nearly half of all Floridians are unaware there is still extensive damage in the Panhandle. More than one in four Floridians think homelessness and unemployment are no longer issues following the storm, and more than three in four believe that mental health, food insecurity, and the threat of wildfires are no longer concerns.
These results come as major Florida news organizations are reporting that the Panhandle is on the verge of a "mental health crisis," and there are about 72 million tons of forest debris that are left over after the storm, posing a huge wildfire threat.
"Many Panhandle residents feel like they've been forgotten by their state," Gwen Graham, co-chair and Former U.S. Representative, said. "These survey results are incredibly frustrating. Families are camped out in tents and children are struggling with anxiety, and Floridians in other areas of the state are unaware."
Not only did the survey show that many Floridians are still unaware of key details about the storm, but three out of four respondents said they would not consider donating money to help. Only one in five of those surveyed said that they would donate time or consider visiting. Nearly half of people said they would do absolutely nothing to help, and fewer than one-third reported that they had already donated time or money.
Awareness of all aspects of the storm was noticeably lower among South Floridians. Nearly half of South Floridians were unaware which hurricane hit Florida's Panhandle, and less than half knew the severity of the storm.
"While we're thankful for the federal and state funding the Panhandle relief and coverage effort has received, we need to come together as Floridians to do even more," Will Weatherford, co-chair and House Speaker in 2012-2014 said. "This was the second most powerful storm to ever hit the mainland United States, and it will continue to take more time and money to recover and rebuild."
The REBUILD 850 initiative launched in November 2018 to keep the continuing needs of the Florida Panhandle top of mind as the hard-hit communities work to recover from the devastation of Hurricane Michael. REBUILD 850 is co-chaired by former Florida House Speakers Allan Bense and Will Weatherford and former Congresswoman Gwen Graham, with the help of a diverse group of dedicated partner organizations from across the state. The initiative encourages people to Donate, Volunteer, Visit, and Invest to support the region's long-term recovery efforts. For more information, visit rebuild850.org.
Additional comments from REBUILD 850 leadership:
Ron Sachs, REBUILD 850 Coordinator and Founder & CEO, Sachs Media Group
"The crisis after the crisis of Hurricane Michael is the disconnect of millions of fellow Floridians about the ongoing need among our Northwest Florida neighbors that should prompt us all to care and get involved," said Ron Sachs, statewide coordinator for Rebuild 850. "There's still a dire need for money, volunteers, in-state tourism visits and, ultimately, investment."
Paul Handerhan, Senior vice president of public policy for Federal Alliance for Insurance Reform (FAIR)
"Nearly nine months after Hurricane Michael, the Panhandle still needs to be rebuilt. Thousands of residents are homeless and the amount of debris has rendered the Panhandle essentially a tinderbox. We need to step up and support our struggling Floridians."
Craig Fugate, Former Administrator of the Federal Division of Emergency Management (FEMA)
"This storm was absolutely devastating to the Panhandle. These communities were already our most at-risk, and their vulnerability has only intensified. Northwest Florida has the opportunity to be built stronger and more resilient than before, but only with our help."