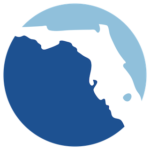 The Florida Office of Financial Regulation today announced that Anis Blemur has been sentenced to more than 7 years (92 months) in federal prison and 5 years of supervised release for his role in an investment scheme that stole more than $1.6 million from victims in South Florida's Haitian community.
Alex Toledo, OFR Acting Bureau Chief of Financial Investigations, said "Thank you to the investigators and our partners for their efforts in bringing this criminal to justice, and putting a stop to these scams. We will continue to aggressively fight to protect Floridians from financial fraud."
In April 2019, Blemur pled guilty to charges of wire fraud, money laundering and aggravated identity theft for his role in the scams. Blemur claimed he was raising money for real estate investments through the sale of promissory notes that were secured by real estate. However, a joint OFR-FBI investigation revealed that Blemur used investors' money for his personal expenses. The investigation exposed an additional scam, where Blemur solicited homebuyers and persuaded them to place their down payment money in an escrow account. In fact, there was no escrow account and Blemur used the money for his personal benefit. In addition to these scams, Blemur used victims' personal identifying information to apply for 26 credit cards. Blemur was an unsuccessful candidate for the Florida Senate in 2014 and 2016.
Floridians who suspect questionable financial business practices are encouraged to file a complaint online at flofr.com, or by calling (850) 487-9687.
The Florida Office of Financial Regulation provides regulatory oversight for Florida's financial services providers. Our mission is to protect Floridians, promote a safe and sound financial marketplace, and contribute to the growth of Florida's economy with smart, efficient and effective regulation of the financial services industry.