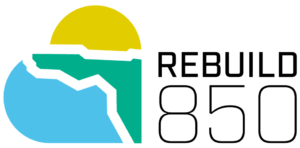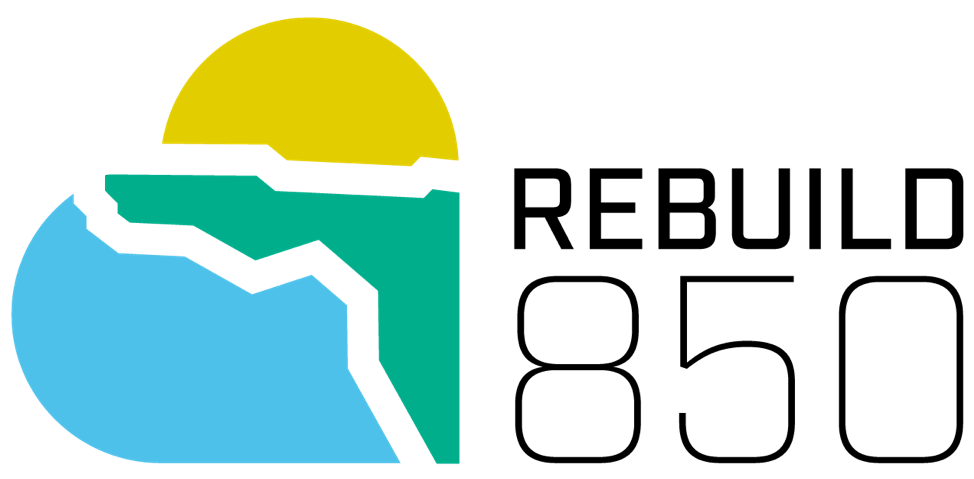 Hurricane Michael victims in Panhandle supported by $25,000 contribution
REBUILD 850, an initiative to support hard-hit communities in Northwest Florida in the aftermath of Hurricane Michael, is pleased to announce that it has received a generous $25,000 donation from the American Heart Association. The contribution will boost efforts to help countless storm victims who are still struggling to secure basic necessities like food and housing, more than eight months after the storm devastated the area.
"We are tremendously thankful for the support of the American Heart Association," said former Congresswoman Gwen Graham, a co-chair of REBUILD 850. "Continued donations from our partners are making such an important difference in the lives of the people of Northwest Florida. The extensive recovery needed in the Panhandle isn't just clean-up – it's also addressing public health and individual healing."
Graham is joined in co-chairing REBUILD 850 with former Florida House Speakers Allan Bense and Will Weatherford. This donation to the Volunteer Florida Foundation will benefit the Florida Disaster Fund, the State of Florida's official private fund established to assist Florida's communities as they respond and recover during times of emergency or disaster.
"Natural disasters separate people from their sources of medical care and cause tremendous stress, contributing to conditions like hypertension and heart disease. The trauma can also lead to unhealthy behaviors including substance, tobacco and alcohol use. The Association's contribution will help support community health as residents rebuild their lives," said Nancy Brown, the CEO of the American Heart Association.
The American Heart Association's donation is particularly meaningful as health impacts associated with Hurricane Michael continue to be evaluated. Cardiovascular issues are exacerbated by the kind of stress hurricane victims endure. Research conducted by the American Heart Association found that even a decade after Hurricane Katrina, hospital admissions for heart attacks were significantly higher than pre-storm rates.
"Through my volunteer work with the American Heart Association, I've seen how essential these efforts are for those who have experienced storm devastation," said American Heart Association volunteer Beth Corum. "This generous donation will be life-changing for many, and I hope it provides some needed relief for those still suffering from health-related problems, bringing personal healing during such a difficult time."
REBUILD 850: Providing Post-Hurricane Assistance to Florida's Panhandle Communities
The REBUILD 850 initiative launched in November 2018 to keep the continuing needs of the Florida Panhandle top of mind as the hard-hit communities work to recover from the devastation of Hurricane Michael. REBUILD 850 benefits from the help of a diverse group of dedicated partner organizations from across the state. The initiative encourages people to Donate, Volunteer, Visit, and Invest to support the region's long-term recovery efforts. For more information, visit rebuild850.org.
Volunteer Florida: The Florida Disaster Fund
The Florida Disaster Fund is the State of Florida's official private fund established to assist Florida's communities as they respond to and recover during times of emergency or disaster. In partnership with the public sector, private sector, and other non-governmental organizations, the Florida Disaster Fund supports response and recovery activities. Donations to the Florida Disaster Fund are made to the Volunteer Florida Foundation, a 501(c)(3) charitable organization, and are distributed to service organizations that will serve individuals within their communities with disaster response and recovery.
About the American Heart Association
The American Heart Association is devoted to saving people from heart disease and stroke – the two leading causes of death in the world. We team with millions of volunteers to fund innovative research, fight for stronger public health policies and provide lifesaving tools and information to prevent and treat these diseases. The Dallas-based association is the nation's oldest and largest voluntary organization dedicated to fighting heart disease and stroke. To learn more or to get involved, call 1-800-AHA-USA1, visit heart.org or call any of our offices around the country. Follow us on Facebook and Twitter.