Chief Financial Officer (CFO) Jimmy Patronis' office sent the following letter to request the actions below at the next Cabinet meeting regarding the Commissioner of the Office of Financial Regulation.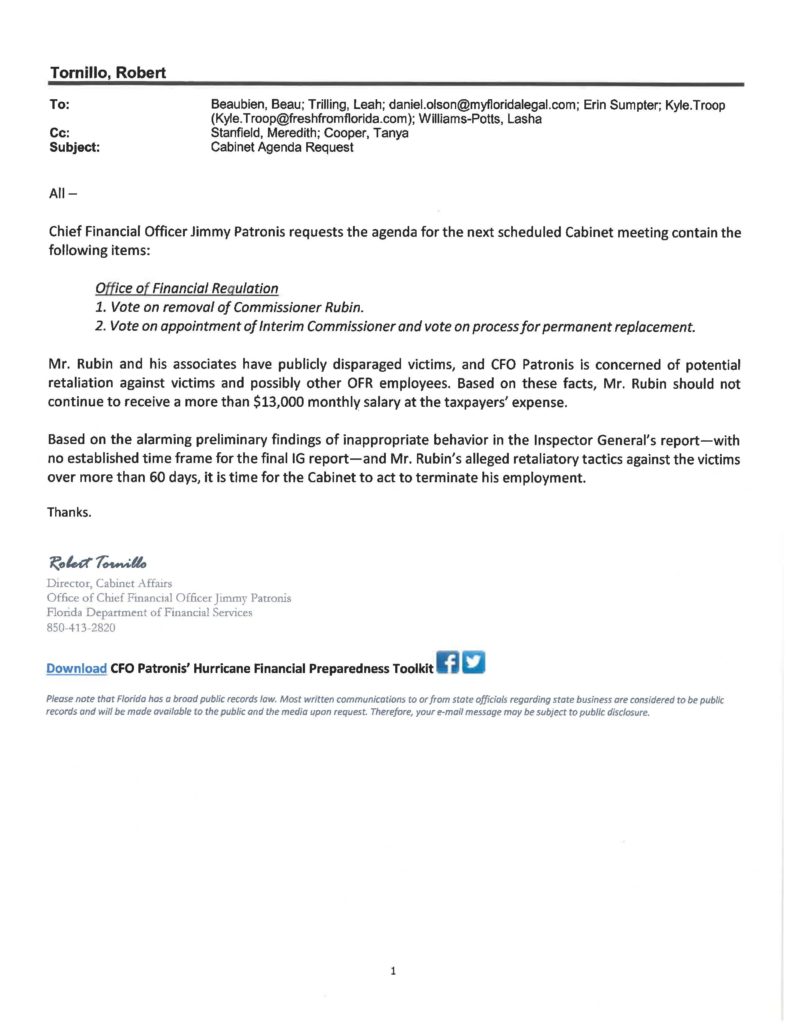 About CFO Jimmy Patronis  
Chief Financial Officer and State Fire Marshal Jimmy Patronis is a statewide elected official and a member of Florida's Cabinet who oversees the Department of Financial Services. CFO Patronis works each day to fight insurance fraud, support Florida's firefighters, and ensure the state's finances are stable to support economic growth in the state. Follow the activities of the Department on Facebook (FLDFS) and Twitter (@FLDFS).