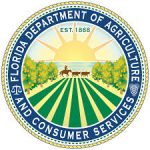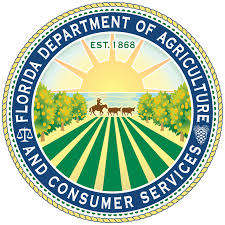 Commissioner Nicole "Nikki" Fried and the Florida Forest Service today announced more than $500,000 approved for volunteer fire departments in counties impacted by Hurricane Michael. The funding comes through the Volunteer Fire Assistance (VFA) Program, a program that provides federal financial, technical and other assistance to State Foresters to organize, train and equip fire departments in rural areas to prevent and suppress fires.
"Just yesterday, I visited Bay County again to meet with Floridians impacted by Hurricane Michael," said Commissioner Nikki Fried. "I am grateful for the response from local fire departments in the Panhandle as we work together to protect residents recovering from this disaster, as well as their homes and communities."
Last month, the Florida Forest Service announced that 100% reimbursement is available for counties impacted by Hurricane Michael, which includes Bay, Calhoun, Franklin, Gadsden, Gulf, Holmes, Jackson, Leon, Liberty, Wakulla and Washington Counties. To date, the Florida Forest Service has paid out $87,713 in VFA grants and approved an additional 35 grants worth $500,000.
"This program is one way we can help local fire departments be better equipped and prepared to help respond to the wildfire threat left in the aftermath of Hurricane Michael," said Jim Karels, State Forester and Director of the Florida Forest Service.
Funding provided through the VFA Grant is distributed to fire departments with the greatest need and can be used for the purchase of wildland and structural personal protective gear, communications equipment, water handling equipment and training. Traditionally, VFA funding covers 50% of eligible purchases.
Volunteer fire departments can download the VFA Federal Funding Application online or by contacting Matt Weinell with the Florida Forest Service at (850) 681-5931.
The Florida Forest Service, a division of the Florida Department of Agriculture and Consumer Services, manages more than 1 million acres of state forests and provides forest management assistance on more than 17 million acres of private and community forests. The Florida Forest Service is also responsible for protecting homes, forestland and natural resources from the devastating effects of wildfire on more than 26 million acres.