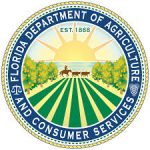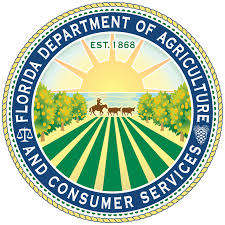 Commissioner Nicole "Nikki" Fried and Florida Department of Agriculture and Consumer Services (FDACS) officials today visited Broward County, where they highlighted food insecurity issues in local communities and the Department's consumer protection responsibilities. Commissioner Fried began the visit at a children's meal event, hosted by Summer BreakSpot, at the Kay Gaither Community Center in Hollywood.
"In too many communities, school meals are often the only meals available to kids during the day, which is why the Summer BreakSpot program is so important — it bridges the gap between summer and the new school year," shared Commissioner Nikki Fried. "Our Department is proud to administer the Summer BreakSpot program and work with local partners to ensure children always have access to a nutritious meal, no matter the time of year."
FDACS administers the Summer Food Service Program also known as the Summer BreakSpot to provide free meals to children under 18 years old while school is out. To increase program effectiveness in Broward County, FDACS has partnered with FLIPANY, a non-profit organization dedicated to fostering healthy lives through nutrition education, physical activity and wellness initiatives. For more information on the Summer BreakSpot, visit SummerBreakspot.org Or visit the FDACS website.
Fried was joined by State Representative Dan Daley, Broward County Commissioners Beam Furr and Steve Geller, Hollywood City Commissioners Caryl Shuham, Linda Sherwood, Peter Hernandez, and Kevin Biederman, and staff members for U.S. Representatives Ted Deutch and Frederica Wilson, State Senator Oscar Braynon, and State Representatives Shevrin Jones and Bobby DuBose, as well as FLIPANY President and CEO Lynne Kunins.
Following the Summer BreakSpot visit, Commissioner Fried stopped at a Walmart in Davie with FDACS Food Safety Inspector David Marshall to highlight the Department's role in ensuring the state's food supply is safe, fresh, and wholesome.
"It's our Department's responsibility to protect Florida's consumers, and a major part of that is ensuring our food supply is safe," stated Commissioner Nikki Fried. "Our Division of Food Safety is consistently inspecting supermarkets and grocery stores, convenience stores, meat and fish markets, and more to safeguard the state's food products, minimize the risk of illness, and certify compliance with state and federal safety standards."
FDACS' Division of Food Safety is responsible for assuring the public of a safe food supply through the permitting and inspection of food establishments, inspection of food products, and performance of specialized laboratory analysis on a variety of food products sold or produced in the state. Food establishments are inspected and food products are sampled routinely for consumer safety.