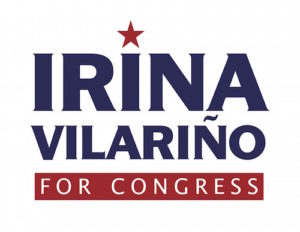 The first-time candidate, mother, and entrepreneur has exceeded all expectations,
putting her in prime position to re-take Congressional District 26 for Republicans.
Irina Vilariño, Republican candidate for U.S. Congress in Florida's 26th District, announced she has amassed just over $270,000 in her first quarter. She is currently the only Republican filed in the race and is running to unseat Democrat Debbie Mucarsel-Powell.
"I am overwhelmed by the generosity and commitment of my donors to our cause and all we believe in," said Vilariño. "From the very beginning of our campaign, I have made it clear that the American Dream should not suffer because of liberals who insist every government action should end in higher taxes and needless regulations. I believe in a freedom and prosperity that sustains our strong economic growth under President Trump and ultimately restores faith in the American people."
Vilariño raised money from contributors almost exclusively within South Florida, demonstrating her strong base of support from local Floridians who believe in her campaign message. Her campaign has spent very little money, less than $17,000, consistent with Vilariño's commitment to run a smart and lean campaign that emulates the fiscal restraint she advocates for in government.
Her first report reads like a virtual who's who among key South Florida influentials and signifies the depth and breadth of her campaign. It is also shows that Irina's long-time community relationships developed from her involvement in her family's restaurant business position her as the best candidate to take back Congressional District 26 for Republicans.
PAID FOR BY IRINA VILARIÑO FOR CONGRESS