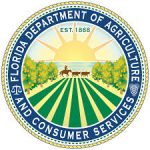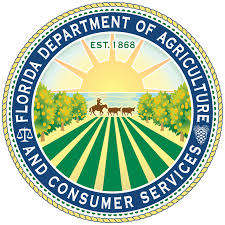 Commissioner Nicole "Nikki" Fried and Florida Department of Agriculture and Consumer Services (FDACS) officials today visited Pinellas County to highlight numerous Department priorities, including food insecurity, early childhood education, gas pump skimmers.
Commissioner Fried began the day by visiting Roberts Recreation Center for a Summer BreakSpot event, sponsored by Healthy St. Pete, the Pinellas County School Board, Boys and Girls Clubs of the Suncoast, Johns Hopkins All Children's Hospital Inc., and Extraordinary Life Church Inc.
"More than 500,000 people are at risk of hunger in Tampa Bay, including 20 percent of children in Pinellas County. That's why tackling food insecurity is central to the well-being of children in Tampa Bay and beyond – and Summer Breakspot is helping feed many kids who would otherwise go home to an empty refrigerator or pantry," stated Commissioner Nikki Fried. "I'm grateful for our local partners here in Pinellas County helping to further our mission of expanding access to fresh and nutritious food."
Fried was joined by St. Petersburg Deputy Mayor Dr. Kanika Tomalin, St. Petersburg City Council Chair Charlie Gerdes and Councilmembers Darden Rice and Brandi Gabbard.
FDACS administers the Summer Food Service Program also known as the Summer BreakSpot to provide free meals to children under 18 years old while school is out. For more information on the Summer BreakSpot program, visit SummerBreakspot.org Or the FDACS website.
After the Summer BreakSpot event, Commissioner Fried visited the Book Bus, a Pinellas County Schools program to help incentive summer reading and improve child literacy in the community. Children can visit scheduled Book Bus stops and pick out two books, which they get to keep.
"Book Bus is an impactful program that is helping Pinellas County improve child literacy while teaching the next generation about agriculture — our Department is happy to do our part to support it," said Commissioner Nikki Fried.
Fried was joined by State Senator Darryl Rouson and State Representative Jennifer Webb.
Commissioner Fried then joined FDACS Inspector Ben Hair at a gas pump inspection at an Exxon to highlight the Department's consumer protection responsibilities when it comes to gas pump skimmers and credit card fraud.
"Since January, we've been working to elevate our consumer protection responsibilities to the forefront of the Department. Florida is number one for fraud, and gas pump skimmers are a main driver of the problem," asserted Commissioner Nikki Fried. "In 2019 alone, we've found nearly 900 skimmers statewide, with about 100 of those found here in Tampa Bay. Our team inspects hundreds of thousands of gas pumps each year, but consumer awareness can prevent fraud before it happens. Anyone filling up their car should be sure to check out our tips at FloridaConsumerHelp.com."
Fried was joined by State Senators Ed Hooper and Darryl Rouson, and State Representatives Jennifer Webb and Wengay Newton.
Throughout the busy summer travel season, the Department of Agriculture and Consumer Services wants to make sure people are aware and know how to protect themselves at the pump. Click here for tips from Commissioner Nikki Fried and FDACS on avoiding credit card fraud by gas pump skimmers.
When in doubt, consumers should contact the Florida Department of Agriculture and Consumer Services – all consumer complaints will be investigated. To file a consumer complaint, visit FloridaConsumerHelp.com or call 1-800-HELP-FLA or 1-800-FL-AYUDA (in Spanish).